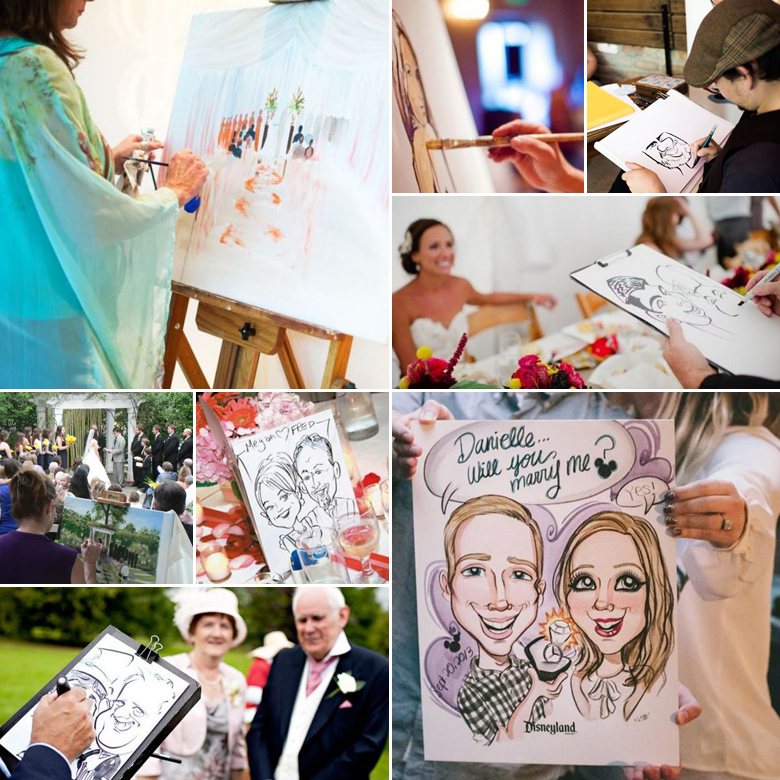 Art is something that never goes out of style. With so many talented freelance artists floating around, hiring an artist for your wedding is now a very real possibility!
Have an artist present on the wedding day to capture a particular scene or moment of the day on canvas – for instance the ceremony or a your first dance as husband and wife.
Alternatively send a picture to the artist after the wedding and have him or her recreate it. An artwork like this makes a wonderful addition to your new home!
A caricaturist not only provides excellent entertainment, but can sketch guests throughout the evening. These drawings make the perfect guest favours – after all, it doesn't get more personalised than this!
Enlist the services of a professional cartoon or comic strip artist and ask him to capture funny moments in their art. After the wedding you can make copies, bind it in mini books and send to special guests as thank you gifts!
For something a little bit more dramatic and thrilling, hire an ice sculptor to create a piece of art on the day during the cocktail hour. The chainsaw magic is bound to have your guests gripped!
Original images and their credits available on Pinterest