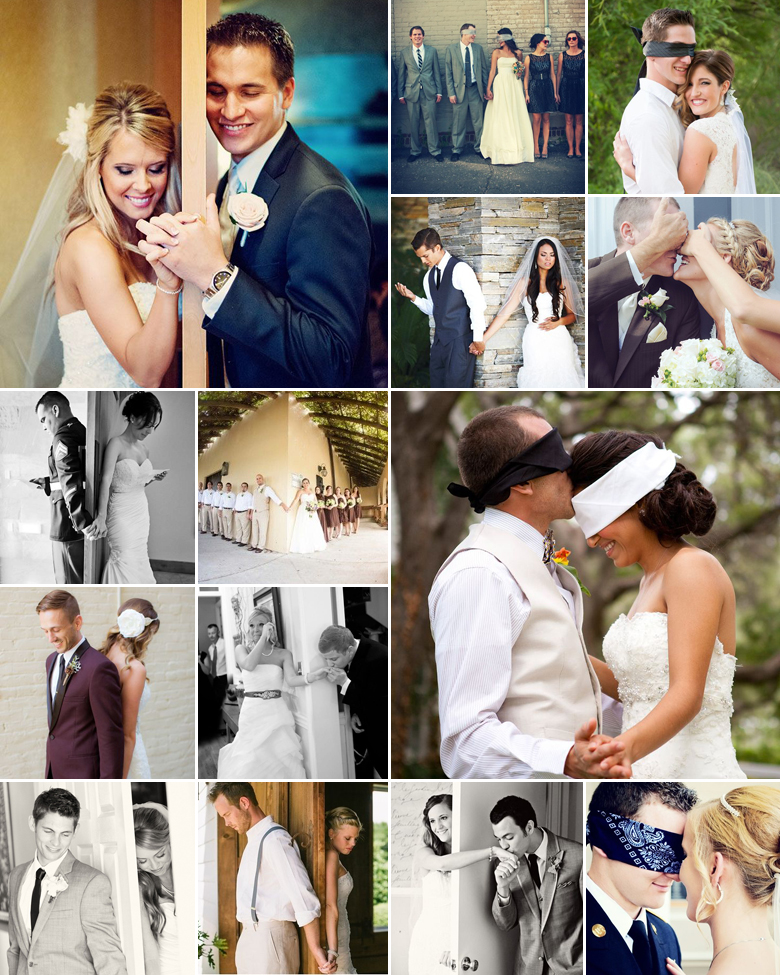 It's the moment that every bride and groom waits for in angst and anticipation – when you first lay eyes on each other. While back in the day it was considered bad luck for the groom to see the bride before the wedding, nowadays more and more couples are taking the risk in return for stunning "first glance" pictures.
So pull your photographer closer and get ready for the big reveal:
Blindfold hubby with one of the groomsmen's ties up until the big final reveal.
Stand back to back for a "before" photo and then turn around at the same moment to lay eyes on each other.
Sneak up behind your soon to be hubby and really take the surprise element to a whole new level.
Do the Romeo and Juliet style reveal where you wait on a balcony.
Let him stand at the bottom of a set of dramatic stairs and descend down to where he's waiting.
Have your bridesmaids surround you to keep you hidden until the final second when they step away so he can see you.
Stand on either side of a wall or door so that your photographer can capture that last moment of anticipation before you both step out.
Original images and their credits available on Pinterest