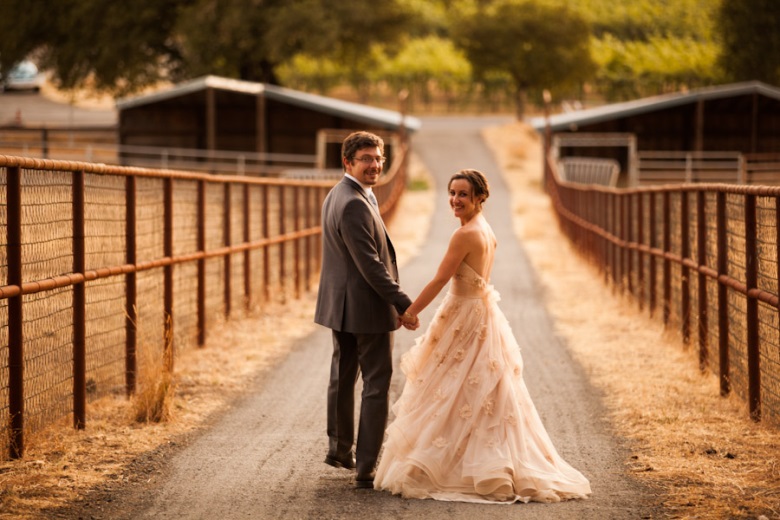 If you are simply not the sort of person that appreciates the conventional, but feel obliged to indulge your friends and family in a traditional wedding, take heart. Modern brides and grooms have so much freedom that old-fashioned rules need not apply. In fact, your wedding day is about you, as a couple, and it needs to represent your tastes, personalities and preferences. So, here are some traditional elements that are just not necessary as well as some novel alternatives:
Wearing white – for just a slightly different look, opt for pastel colours or gold. If you want a really unique look, go for charcoal, fuchsia or turquoise.
The tiered, white cake – this is very traditional. To break from the mould, opt for brightly coloured cupcakes, a heap of chocolates and truffles, ice cream in a cone or a candyfloss stand.
Floral centrepieces – exchange the traditional table flowers with a pile of old books, a guest book or board games to keep guests busy while you have photos taken.
A registry for gifts – if your home is already full of all the necessities, tactfully ask guests to contribute towards your honeymoon (in cash or in the form of romantic experiences, such as a champagne cruise), or make a donation in their name to a charity of your choice.
Matching bridesmaids – although this may seem like the natural way to go, choosing different coloured dresses in a specific style that suits each girl still creates a cohesive picture and leaves your entourage feeling and looking their best.
A veil – instead of the traditional white headpiece, don a wreath of flowers, an elegant fascinator, hippy-style ribbons or nothing but a gorgeous hairdo.
The first dance – if you prefer for all attention not to be on you for this one, invite everyone up for a fun line dance (you could include a quick lesson) or the Chicken Dance.
Photo Credit: www.fatchett.com