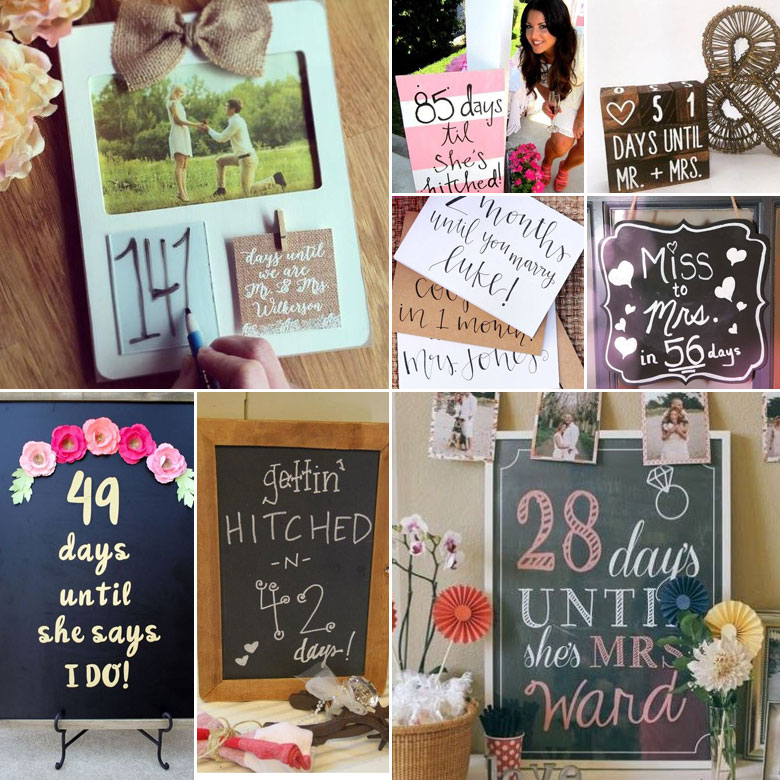 You've passed the 100 day mark, and every day is a significant step closer to your big day. This is a truly special time in your lives, and it's important to make every day count. Here are a few ideas to count down the final days to your wedding!
Use a non-permanent marker to write the number of days on your fridge! Simple, effective, and eye-catching.
Buy or make a black board and keep track of the days with a piece of chalk.
Find a piece of wood that you can make notches in, to signify each day. This can then be turned into a beautiful piece of furniture after the wedding.
Capture each day in a photo! Countdown selfies are a wonderful way to keep mementos of this special time.
Create a countdown bucket list, where you write down one thing that you'd like to do together when you're married.
Ask different friends to snap a picture every day, using a unique way of indicating the number of days to go.
Buy a pretty calendar and make a point of crossing out the days as they fly by.
Original images and their credits available on Pinterest