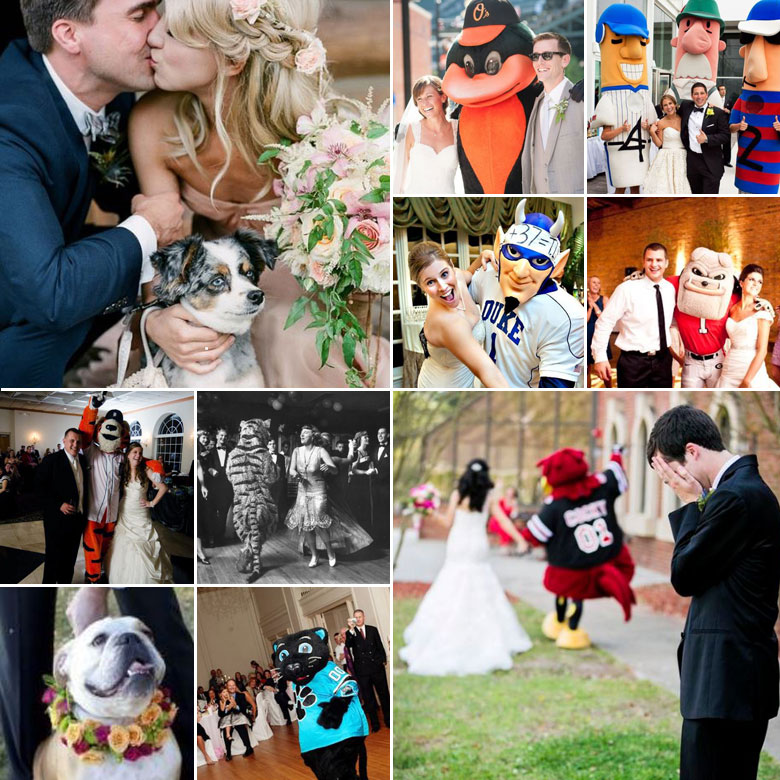 Who doesn't like cute and cuddly animals? And if they're two meters tall, even better! Mascots are generally associated with big events like sporting matches, launches and birthday parties. But what's bigger than your wedding, right?
Mascots add more than just a bit of fun to the wedding celebrations, and will certainly entertain your guests! Over and above the cheekiness of a wedding mascot, your guests will love snapping pictures with him or her – after all, it really makes for excellent Instagram material!
The biggest decision is obviously which mascot "creature" you'll be using to represent your wedding day. If you're both firm supporters of a specific sports team, consider using their mascot for your wedding. Then again, take a moment to think about animals or creatures that you both adore – like otters, cats, dogs and even rabbits.
Over and above the actual mascot, you can take it a step further by incorporating an illustration of your mascot into your stationery elements – and why not have a competition wherein guests get to name him or her? All in all, a wedding mascot is guaranteed to take your wedding day entertainment to the next level. However at the end of the day question still remains – who will wear that mascot costume?
Original images and their credits available on Pinterest