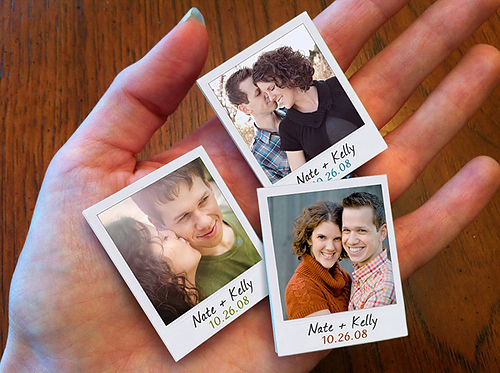 They say bigger is always better, but when it comes to the cuteness factor, big just doesn't cut it. There's something just so endearing about smaller-than-life objects that never ceases to intrigue – whether you're five, fifty-five or a hundred-and-five. So if you really want to get your guests talking, the trick is not always up-sizing but rather to downsizing, because after all: Mini is more.
Instead of a towering and impressive five tier wedding cake, serve miniature three tiered cakes or baby cupcakes.
Carry a full but tiny bouquet of tightly packed baby flowers like baby's breath or miniature daisies.
Replace your table arrangements with an assortment of miniature cacti which guests can take home as favours afterwards.
Other mini table arrangements include a set of mini lotions, mini gum ball machines, mini chocolates of cookies, mini notebooks and pens, mini snack baskets or anything cute and tiny you can lay your hands on.
Mount your place cards on toothpicks and prop it up in little mini cheese wheels.
Instead of an open bar, do a wine tasting with mini wine glasses.
Send out mini invitations, but instead of forcing all the information in the little card, simply provide guests with the website address to your wedding website with all the info.
Wear a mini wedding dress!
Serve mini hot dogs, hamburgers, pizzas, pitas, croissants – you name it! Cocktail-size everything on the menu.
Instead of cocktails, serve baby jello shots that resemble mini cocktails.
Set up a photo booth with tiny kiddies furniture to create the illusion of a giant in a dwarf house.
Instead of a three course meal, serve a six or even eight course meal of mini foods.
Forget tall glasses of champagne and rather toast your matrimony with shots of tequila or sours served in tiny shot glasses.
Arrive at your wedding in a Mini or a little Beetle.
Who says you have to have 6 or 8-seater tables? Go the mini route with 4-seater coffee shop tables or even romantic 2-seaters.
Have only flower girls and ring bearers and no adult bridesmaids and best men.
Decorate the tables with an array of mini flower arrangements and mini candles.
Serve mini bottles of champagne and chocolate
And last but not least, here's your excuse to have a mini guest list!
Take a look below for some of the ideas mention above!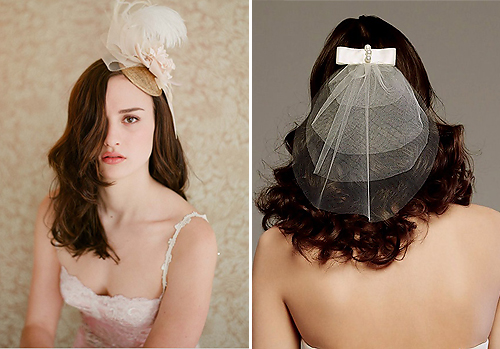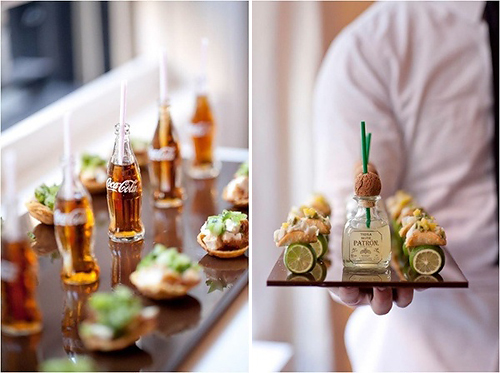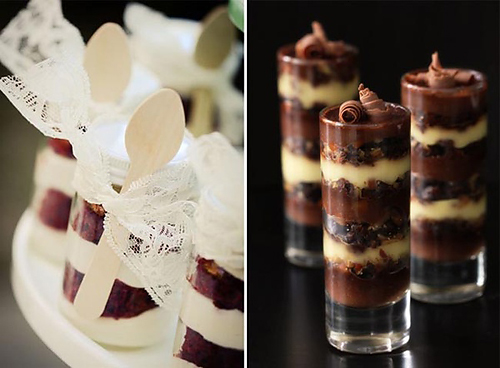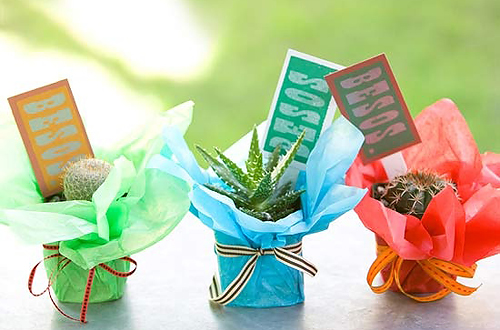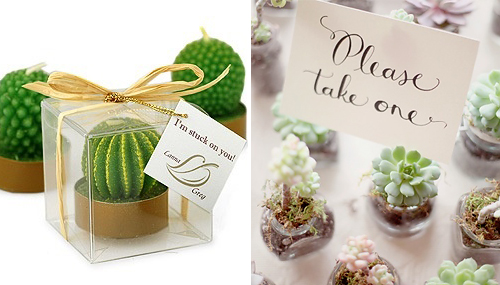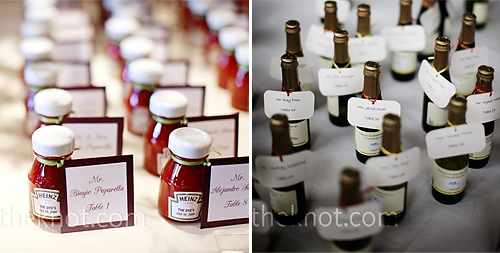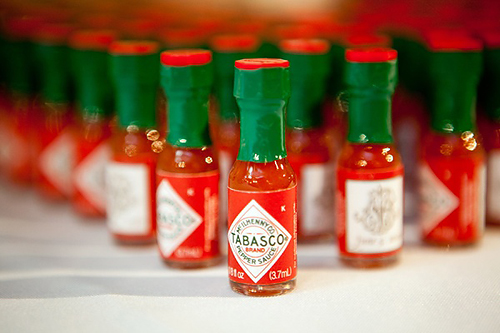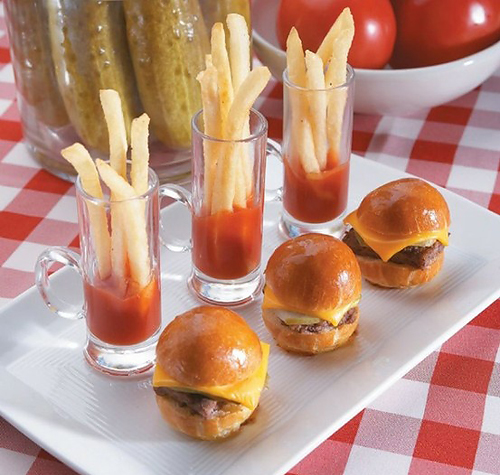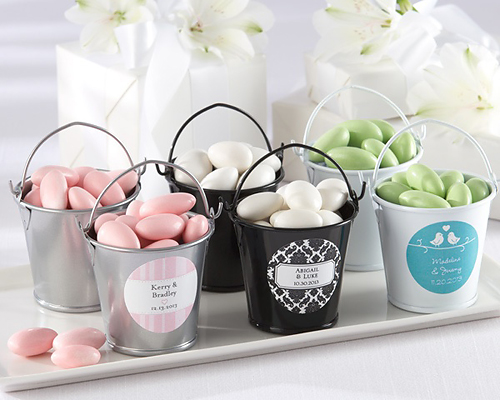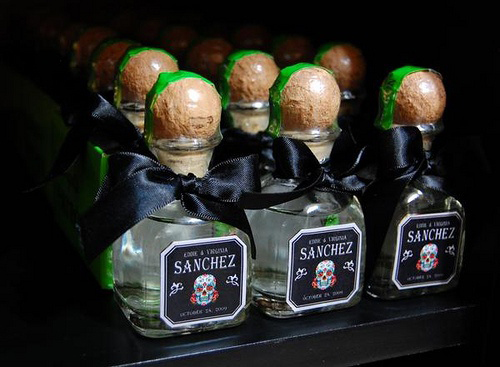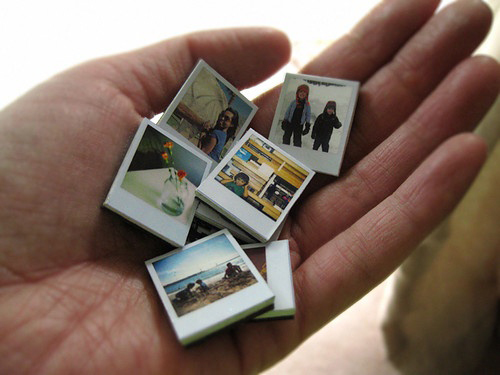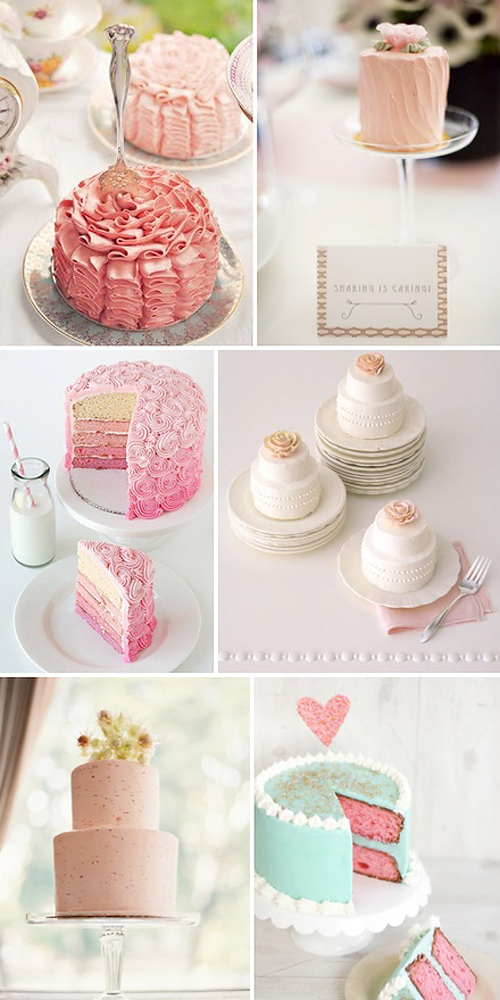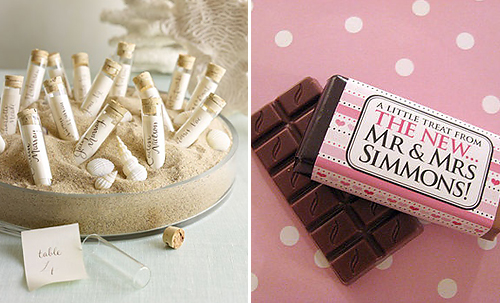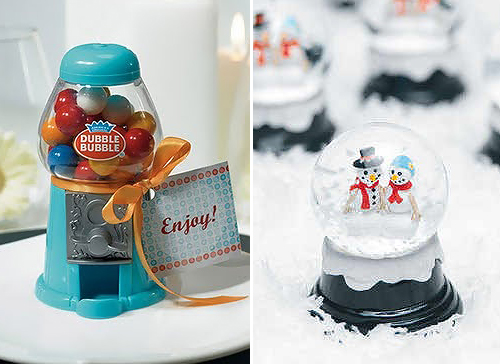 For more ideas on Wedding Minis or to check out the original photos displayed above and their credits, make sure to check out our Wedding Minis Pinterest Board!