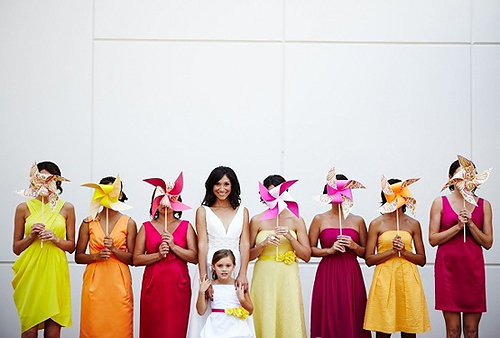 Ah, the merry pinwheel. Kids love 'em, carnival acts love 'em and now brides love them too! Pinwheels are the ideal way to add a little vintage fun to your magical day without having to spend a small fortune. With a few cuts, folds and a pin, you can turn any piece of paper into a pin wheel by following these simple instructions:
Start with a square piece of paper (size of your choice).
Draw two light pencil lines from corner to corner to find the middle. You now have four pencil "arms" extending from the middle of the paper to the corners.
Make a little pencil mark on each arm, about 3cm from the middle.
Cut along each line (from the corner) and stop once you reach the little mark. You now have four semi-triangles.
Take the right-hand corner of each triangle and curl (not fold) it to bring it to the middle.
Once you have all four corners stacked on top of one another in the middle, secure them with a pin.
Roll the pin around a few times to make the hole bigger so that your pinwheel can spin freely.
Attach the pinwheel to a dowel stick, and voilà! HINT: If the pinwheel doesn't want to spin once attached, slide two or three beads onto the pin before attaching it to the stick, so as to separate the pinwheel from the dowel.
Once made, it's time to start brainstorming ideas on how to use your pretty little pinwheel:
Instead of bouquets, have each of your bridesmaids carry a pinwheel and pin a mini one to the grooms men's lapels as boutonnières.
Add a little character to your floral centre pieces with a pinwheel or two peeping out from between the colourful blooms.
Swap traditional messy confetti for pinwheels on sticks which guests can wave in the wind as you pass. Just imagine the cute and quirky pictures!
Line the aisle with a dozen or so jolly pinwheels. If you're having the ceremony outside, mount the pinwheels on sticks so they can revolve in the wind.
Place a pinwheel-on-a-stick in each guest's water glass with his or her name printed on it. These can also lead to quite a bit of fun and games around the table.
Use two mini pinwheels as cake toppers. Pick decorated or textured paper that best reflects your individual characters.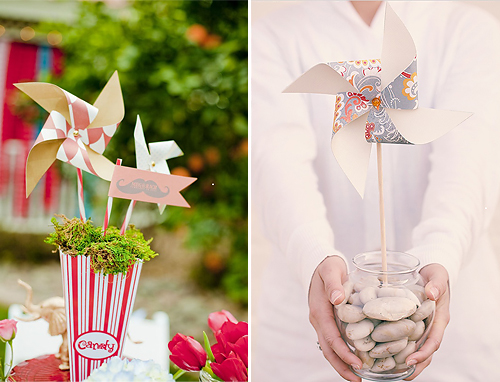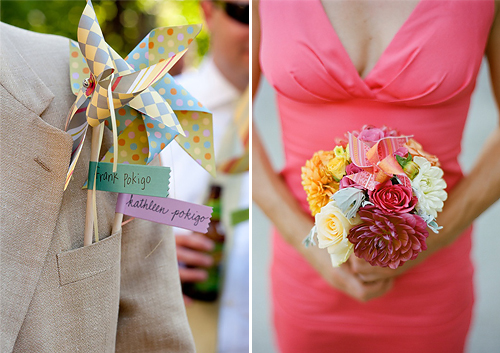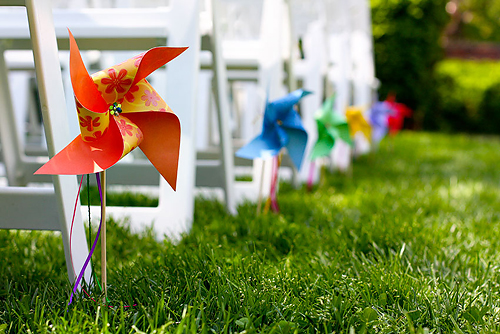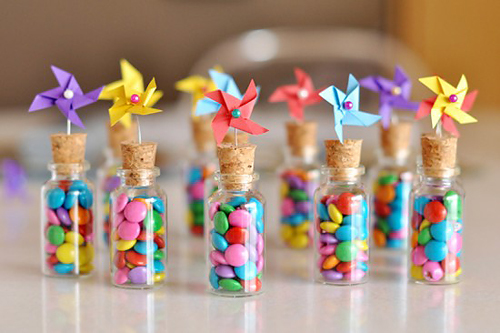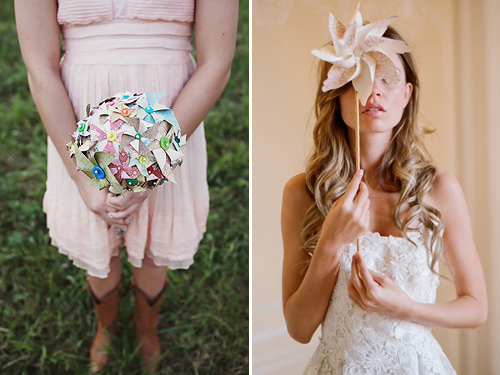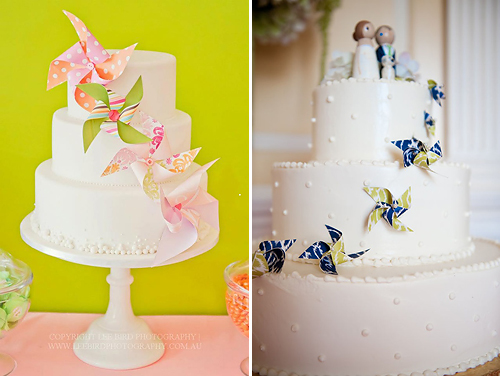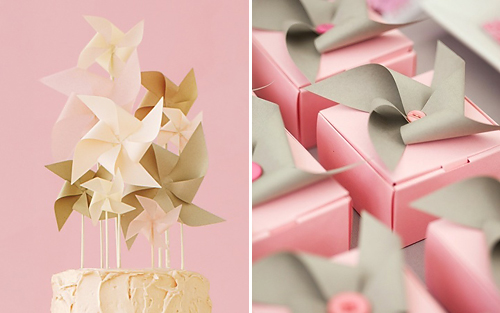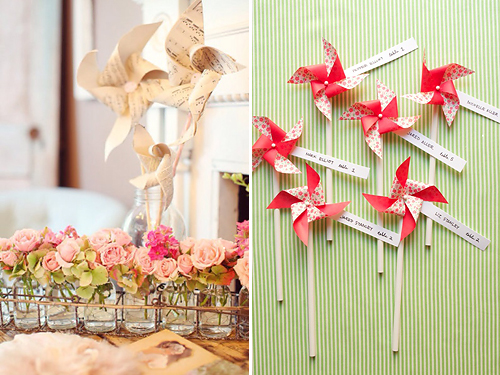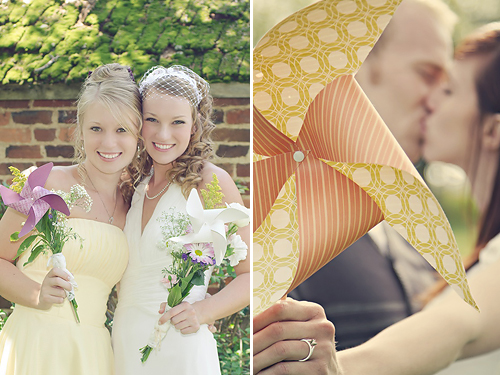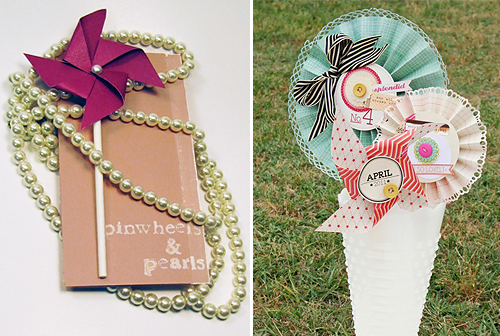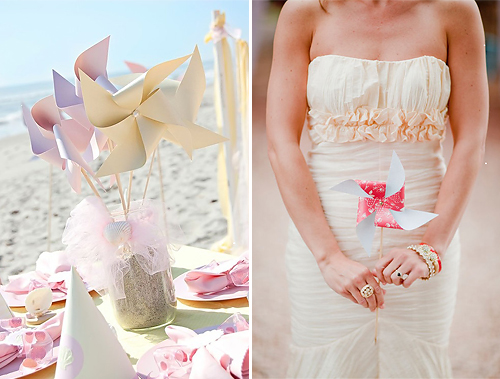 For more ideas on Wedding Pinwheels or to check out the original photos displayed above and their credits, make sure to check out our Wedding Pinwheels Pinterest Board!