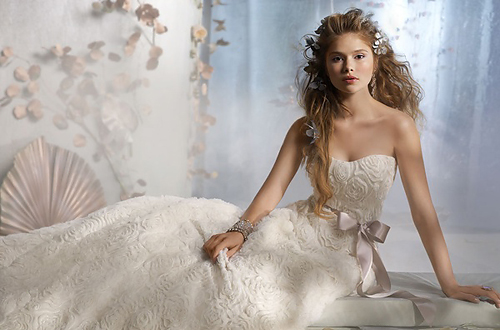 Ribbons are feminine, fun and all the rage in craft circles of late. As such, they are available in endless variety. Whether you want sweet and pretty, funky, modern or anything in-between, ribbons can give you the flexibility and variety you seek. If you prefer to keep your colour theme toned down, go for ribbons in the same or a complimentary colour. However, if you want splashes of bright colours, get adventurous with the ribbons you use.
Incorporating ribbons into your wedding requires innovation if you want to keep the look and feel unique. Here are some of our ideas:
Ribbon wands are gorgeous and simple. Wind a strip of ribbon around a wooden wand, secure it at the base, and give these to guests to wave for the photographs or as your arrive at the reception venue, sort of like a ribbon flag.
Instead of a floral bouquet, wind ribbons of different widths, colours and designs into flowers. Tack them onto decorating wire stems and hold these as your fun, funky bouquet.
Hang long colourful pieces of ribbon from the trees or from the backs of the chairs. These will move gracefully in the breeze and add bursts of colour to your décor.
Plait or knot ribbons into your formal wedding hair.
Include a roll of ribbon with each invitation or hand it out at the ceremony for guests to throw over you instead of confetti.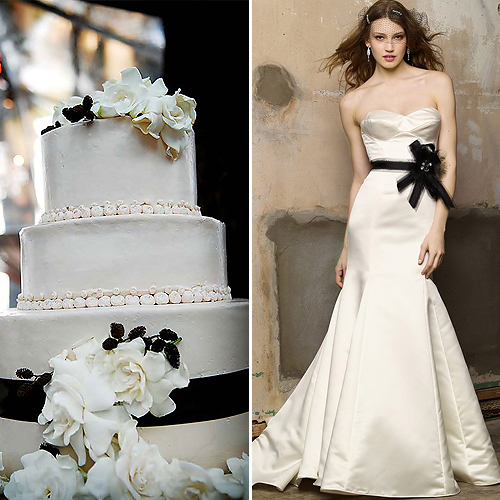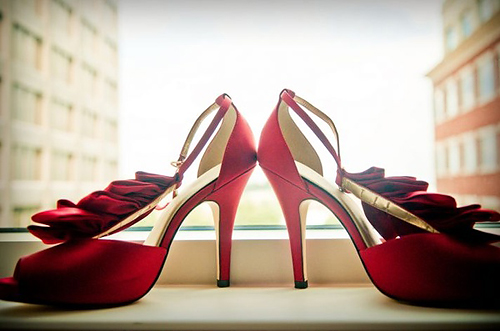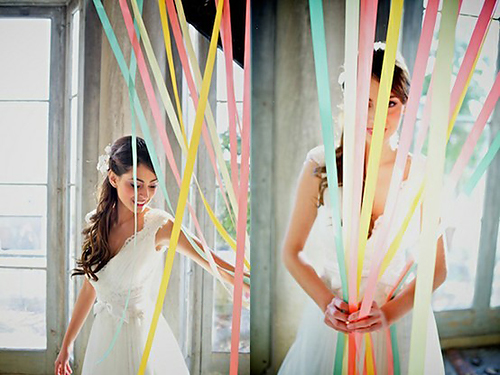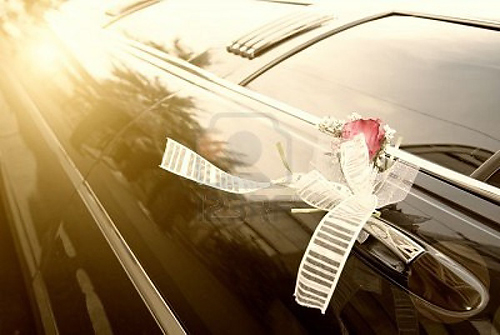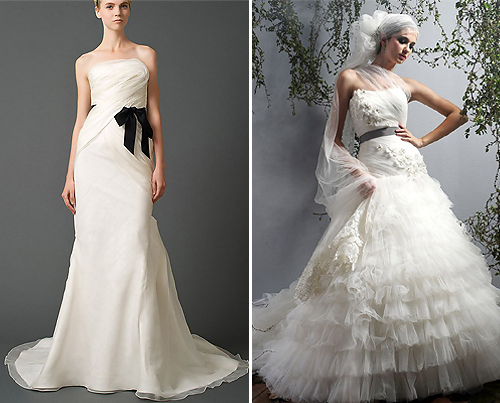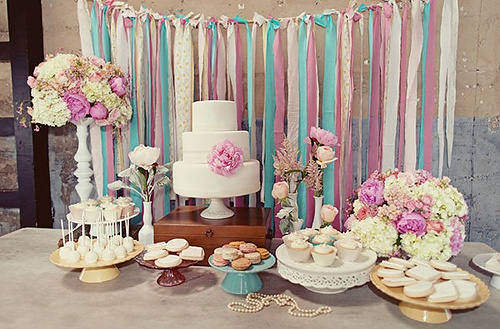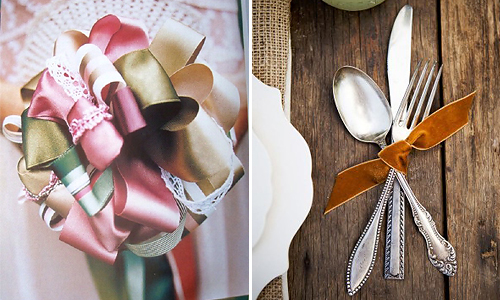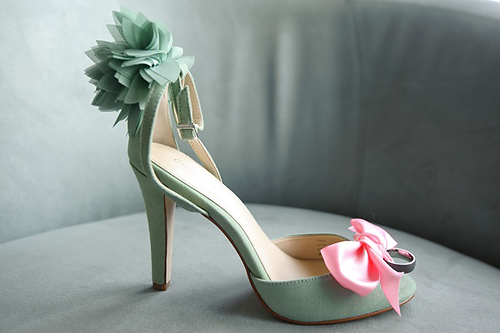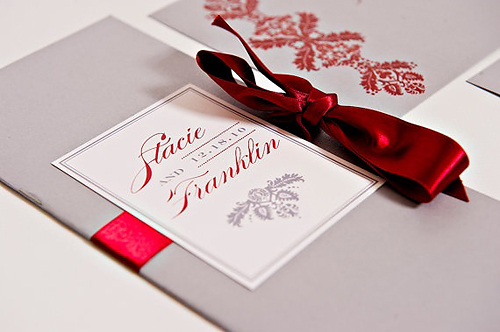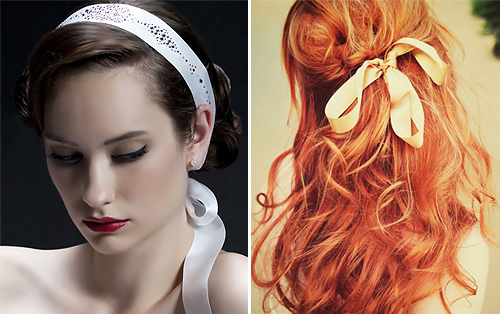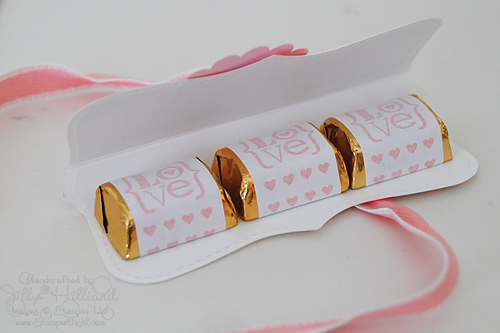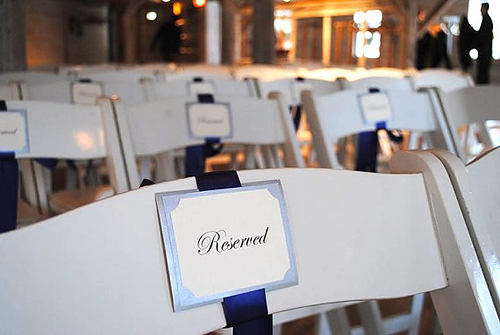 For more wedding ribbon ideas, photo credits and original images, make sure to check out our Ribbons Pinterest board!