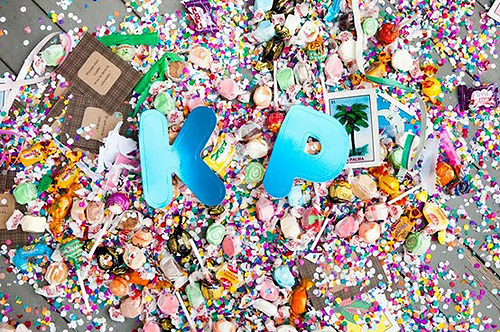 After months of planning, head-butting, squabbling over prices and stressing over wedding favours, every bride can do with a bit of stress release. While some brides head to the spa, other prefer airing their frustrations in a slightly more physical way. Enter: The wedding piñata.
While piñatas are traditionally a Spanish party element, they add a fun and interactive element to any informal style wedding. We simply love the idea of having a piñata instead of a wedding cake where you take the first hit together as husband and wife, instead of just cutting into a cake.
A piñata is the ideal way to bring guests together and break the ice at the cocktail party. In fact, its purpose can be two-fold: Tie each guest's name and table number to a piece of candy as an interesting alternative to the traditional table plan. Also consider hanging one or two by the dessert table or even over the dance floor.
What's more, piñatas are super easy to make. Simply construct your shape out of carton and cover it with multiple layers of starch-soaked newspaper. Once you've let it dry overnight, let the decoration begin!
The typical piñata is covered with strips of crinkle paper with feathered edges.
Decorate it in the same colour scheme as that of your wedding.
For a more elegantly themed piñata use bits of lace instead of crinkle paper.
Adorn your piñata with lovely fabric rosettes.
Alternatively, decorate the piñata with flowers by simply poking the stems through the paper maché body. Once smashed, the petals will rain down on your guests.
Fill the piñata with candy as well as glitter, confetti or petals.
A piñata can be any shape your heart desires. A stunning idea however is to make it in the shape of a
Fill the piñata with your guest favours and allow guests to take a whack at it right before everyone leaves – the grand finale.
Here are some fun ideas below!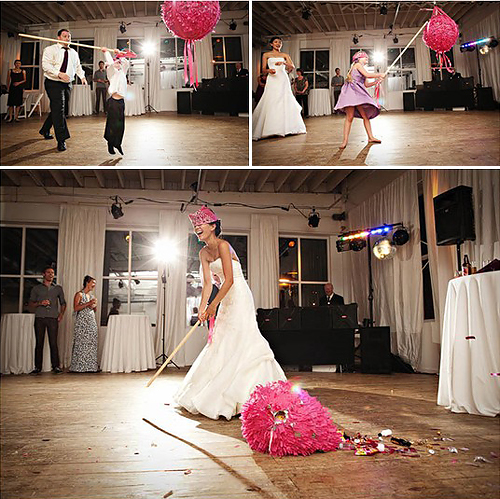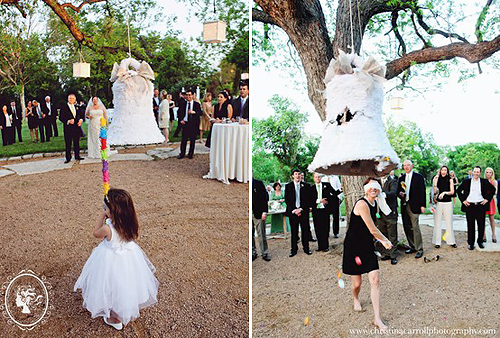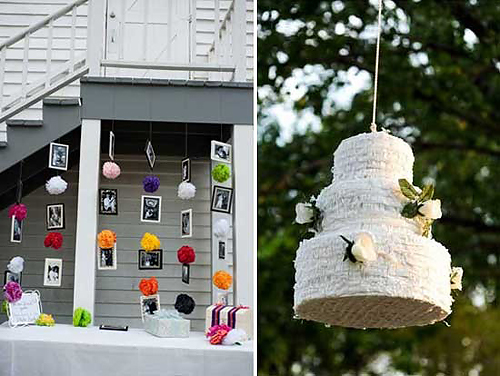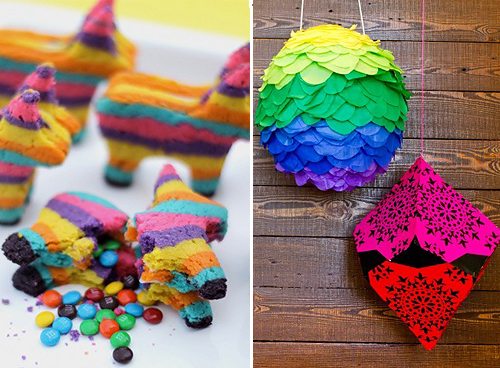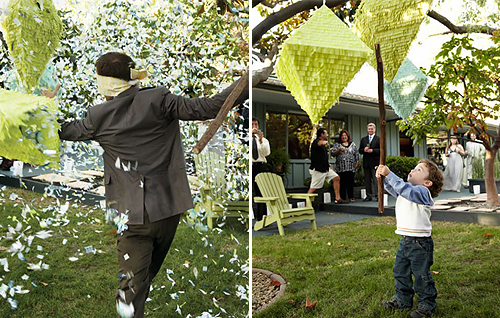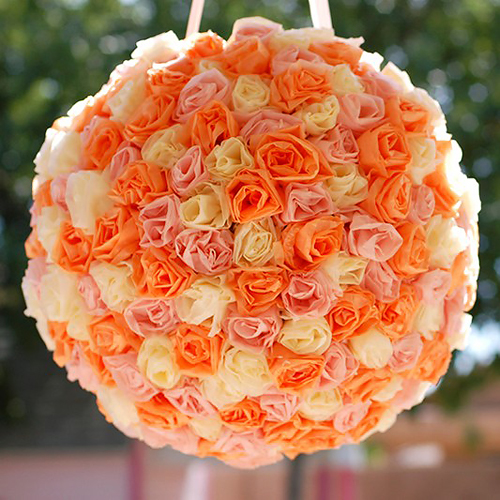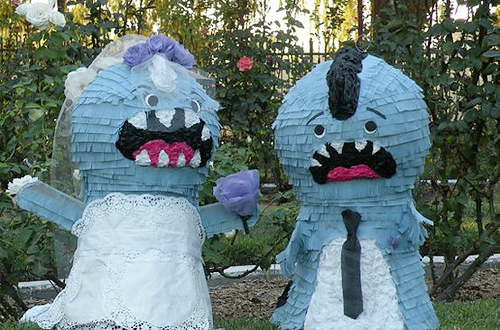 For more ideas on Wedding Pinatas or to check out the original photos displayed above and their credits, make sure to check out our Wedding Pinatas Pinterest Board!