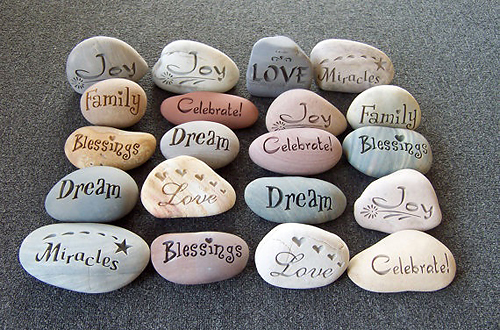 Weddings are a time at which your friends and family members are holding out the most positive, happy wishes for you, the bridal couple. This makes wishing stones the perfect little feature for your romantic day. We love this idea because it's easy, cost-effective and really meaningful for both you and your wedding guests.
Pebbles can be given to your guests at the wedding reception, but could also be sent to them with their invitations. They can be painted to suit your wedding theme colours, or plain for a more natural look. Ask your guests to write something on the stones and then bring them to your reception. What they write will depend on what you request. Here are some ideas:
A word that describes you, as individuals or as a couple.
A personal message.
Their favourite piece of marriage advice.
A scripture.
Their favourite (clean) marriage joke.
Remind your guests to sign the pebble that they give you so that you know what each person said.
At your reception, allocate a bucket or basket into which guests can put their pebbles. You may display these in your home later, or dedicate a portion of your garden for these special keepsakes from those that know and love you most.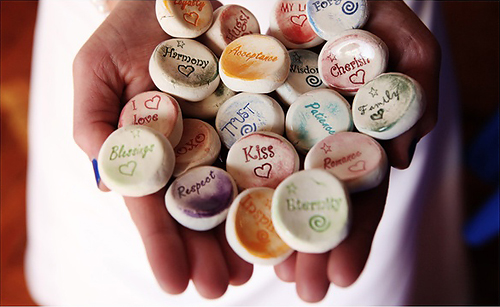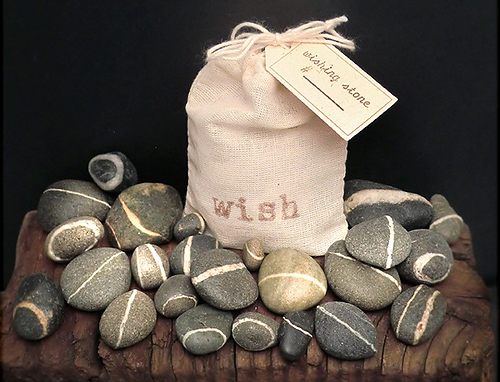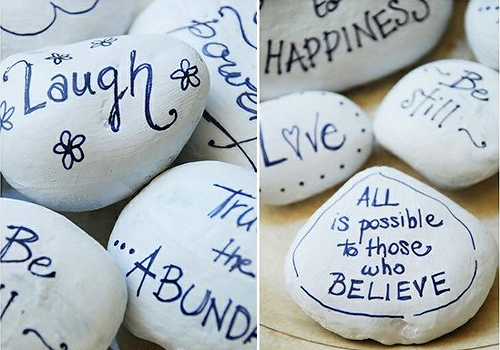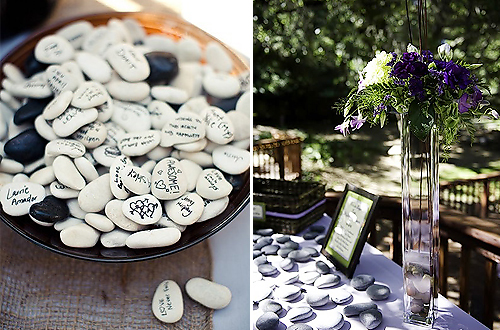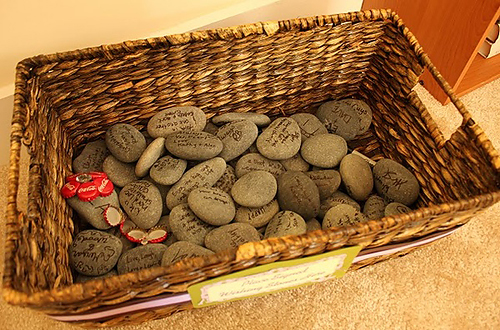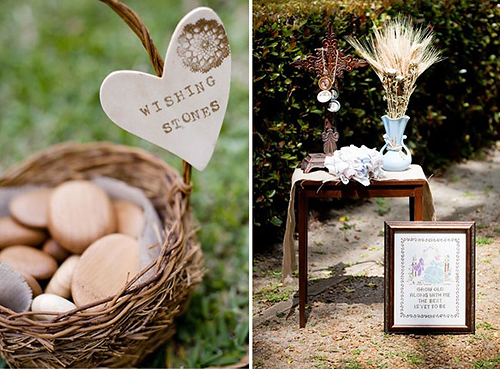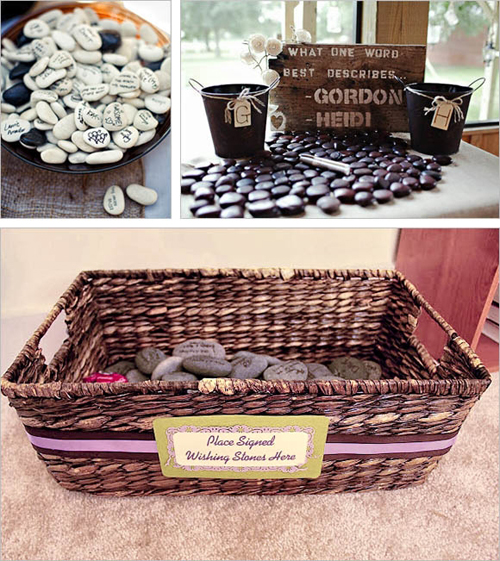 For more ideas on Wishing Stones or to check out the original photos displayed above and their credits, make sure to check out our Wishing Stones Pinterest board!