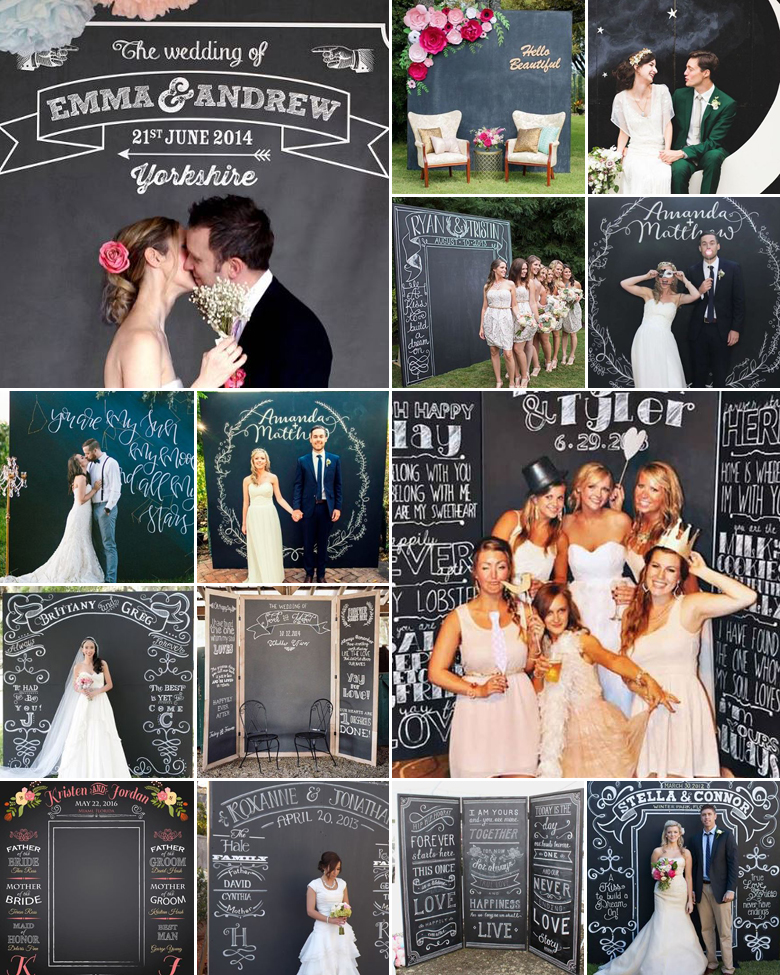 Photo booths are a lot of fun, but what really defines this exciting wedding day activity is self-expression. While costumes and props are all good and well, what your photo booth really needs is a chalkboard!
Chalkboard booths come in all shapes and sizes, and we love how simple yet personal it is. One of the most basic ways to approach this is to buy a large sheet of wood and coat it in blackboard paint – this will then serve as a backdrop. Alternatively, build a little "booth-box" with a window for guests to peek through.
While chalkboards are excellent, they can also look a bit dark and gloomy. Be sure to decorate the floor area around the board with additional bits and bobs – for instance, a stack of suitcases, flower arrangements or carnival elements.
In terms of personalising the actual blackboard, you have one of two options. For starters you can write a message on it that's in line with your wedding day – whether it's a date, quirky quote or lovely poem. The second option is to give your guests chalk to allow them to personalise it themselves. The downside here is that the board might start looking dusty and glum if guests don't wipe it down properly.
Original images and their credits available on Pinterest