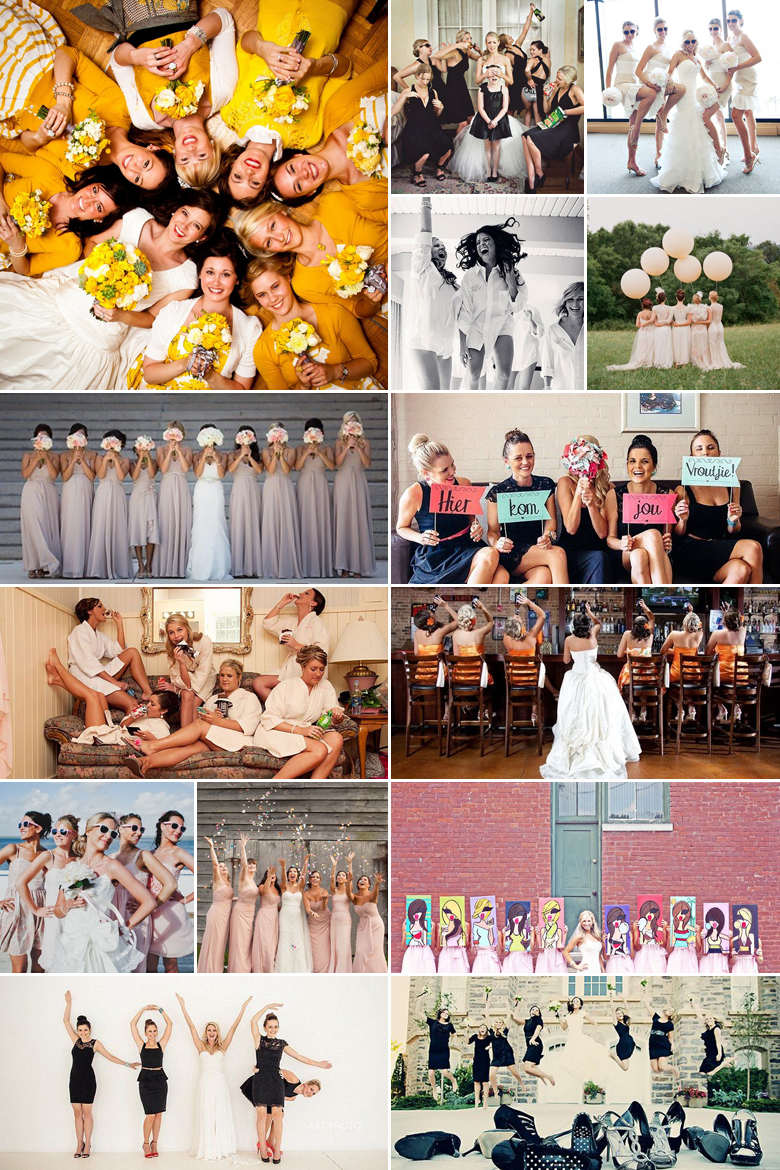 Aside from being your best friends in "real life", your bridesmaids play a crucial role before and on the wedding day. Make your "bride and maids" shot extra special by encouraging your photographer to capture the perfect girly bonding moment in a way that's just so you:
Let the bridesmaids position themselves around you with camera phones so the photographer can get one picture that literally covers you from every angle.
Get all your bridesmaids in on the action by letting them climb in under your veil or on top of your wedding dress train.
Take a "from behind" picture – whether you're all standing out in the field, in front of a window or standing at a bar.
Include the flower girl in the picture – perhaps the bridesmaids gushing over her cuteness or you covering her eyes so she can't see the chaos around her.
Make it extra personal by having your girls write words of encouragement on posters or little black boards and using it as props.
Show your crazy side – dance around the room, form a conga line, sport pairs of sunglasses or peek out from under the bed.
Snap a "before" picture when you're all still in the process of getting ready. This can mean all of you in dressing gowns, jumping on the bed in glee or perched around the room in various stages of readiness.
Make interesting use of a mirror – perhaps it's the bridesmaids holding it up to reflect you or vice versa, or to get the front and back of the dresses in one shot.
Original images and their credits, plus more ideas, available on Pinterest