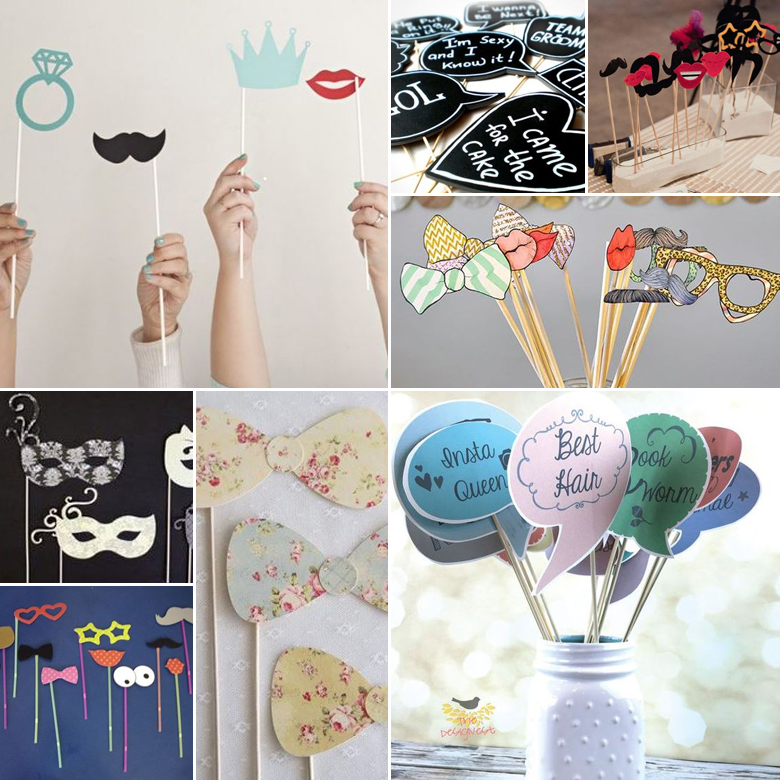 If you're planning on setting up your own wedding photo booth, don't stop at a pretty backdrop – give your guests a variety of quirky props to have fun with in front of the lense!
Making props isn't half as difficult as it might seem, and in most instances you can simply attach the prop to a skewer stick so guests can hold it in front of their faces. Most importantly, always use thick cardboard paper to craft the props, so that they don't end up sagging halfway through the night.
Here are a couple of ideas for props that are easy to make yourself, and in no time at all:
Fun callouts with phrases and expressions like "I love her", "It's D-Day" and "best day ever" written on it.
Funny facial elements like oversized lips, moustaches and eyebrows.
Little paper glasses, bowties and top hats are cute and don't cost a fortune to make.
Make masks out of paper, and decorate it with rhinestones, glitter and feathers. This is especially perfect for a more dramatic affair.
Go regal with paper crowns and add elements like feathered scarves and capes to give it extra WOW.
Original images and their credits available on Pinterest