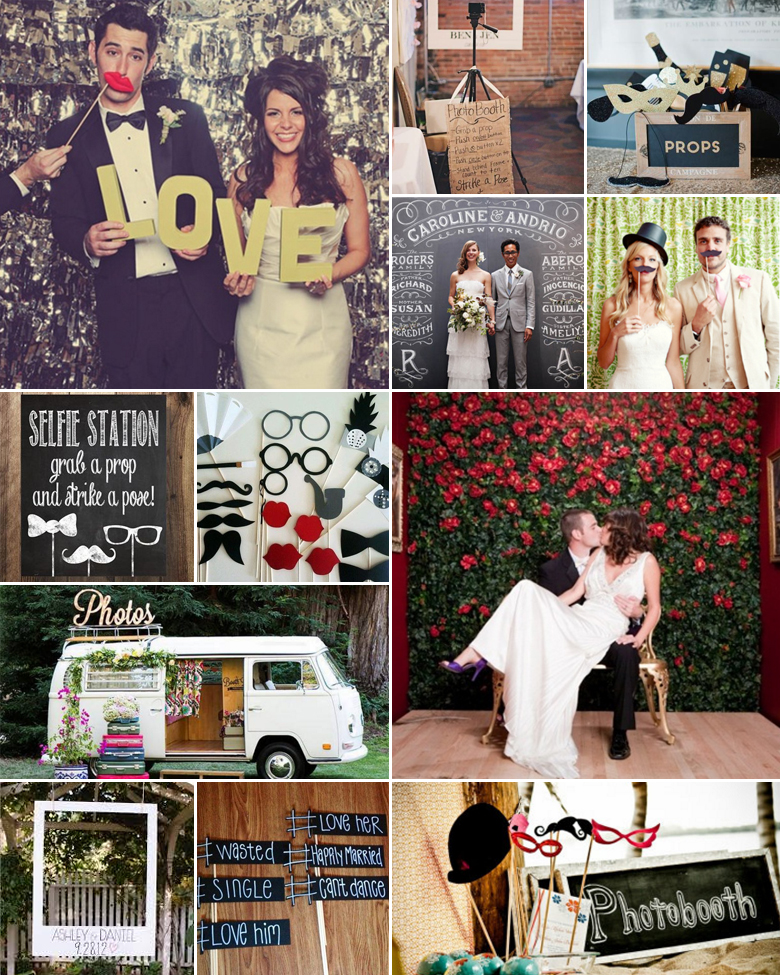 Having a photo booth at your wedding is becoming an increasingly popular trend, especially amongst trendy couples that want something a little more personal and different by which to remember their wedding day and the special people that celebrated it with them.
Having a photo booth presents several advantages:
Guests can have their photographs taken at their leisure, if and when they would like to. This makes for happier, more comfortable guests and more natural shots.
A photo booth inspires creativity and fun. Therefore, the pictures that result are usually a lot more funny, natural, silly and sweet.
A digital photo booth allows your guests to choose black and white or colour pictures, rendering an eclectic mix of pictures, rather than a collection of very similar shots.
It is different and, therefore, more memorable. This gives your wedding guests something to talk about and getting excited over.
You will not need to worry about bored guests staring at an empty dance floor. A photo booth guarantees hours of entertainment for young and old. As with many things in life, it only takes a few brave souls to start the trend and then the rest will flock to the booth in their hordes.
You can include a selection of props in a bucket outside the photo booth and encourage guests to use these. This will produce a collection of hilarious shots, some of which may be better left out of the official wedding album.
Place a blank chalkboard outside the booth and allow guests to write a personal message on it and hold it up during their photo booth shots. This will guarantee that you have personal sentiments from your friends and family captured on film.
There is no limit as to how many pictures you can take in your photo booth.
The photo booth can be hired for the entire duration of your celebrations and does not need to be paid extra for over time, unlike a professional photographer (it also does not need to be fed!).
After the big day, you can use your photo booth pictures to create a fun scrapbook that conveys the sense of joy and adventure that you felt on that night.
If you choose a digital photo booth, this can be connected to a TV or projector screen and the pictures being taken can be put on a slideshow for the wedding guests to appreciate.
For a new take on a guest book, ask each guest to stick one of their photo booth pictures onto a blank page in your signature book and write their message next to it. You will look at this book for years to come and remember these good times.
Having a photo booth means that your guest gifts can be related to this fun feature. For example, you could leave an empty photo sleeve or photo frame with a personalised message for each guest, encouraging them to choose the picture that they would like to take home with them as a guest favour.
Original images and their credits available on Pinterest