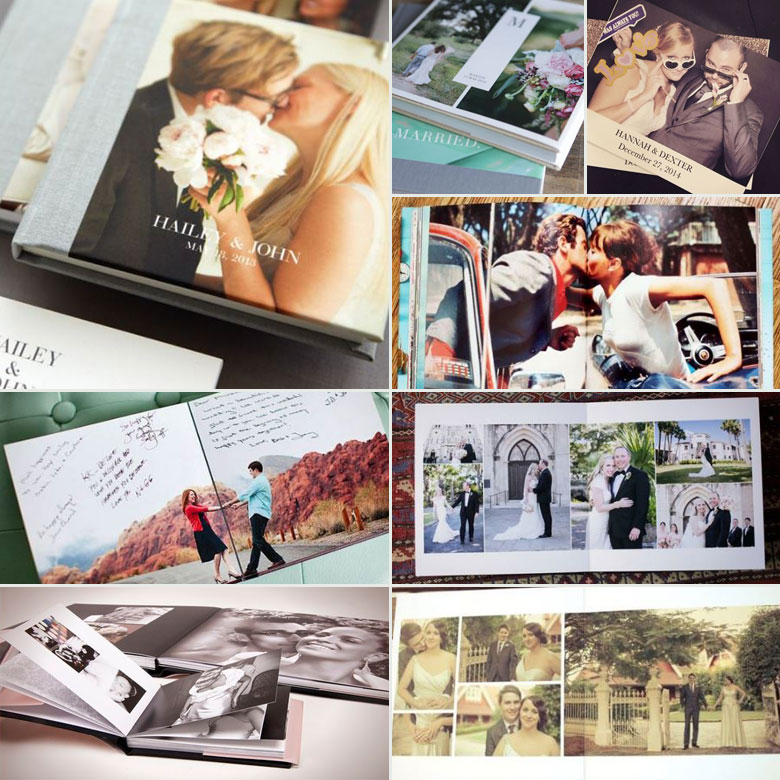 Photo books are the modern day equivalent of a photo album. But what makes them different, and why is a photo book so much better? Simple! Unlike an album, photo books can be customised with borders, details, designs and add-ons. This means your photo book can be designed in the style of your wedding, to capture the theme of your special day.
Secondly, with a photo book you're not limited in terms of where the photos can go on the page. Overlap the corners, place them diagonally – you name it! Even if you're not too adept at design and layout, most photographers these days offer photo books as part of the photography package.
When looking through the many potential photographers for your wedding day, you should also consider whether or not they include a photo book in the quotation. If not, be sure to inquire about the possibility of a photo book and how much it would cost.
Don't be afraid to negotiate! In some cases, photographers would be more open to the idea of including a free photo book in the price, than they would be to cutting the costs. This is a great way to ensure that you get the most out of your photography budget!
Original images and their credits available on Pinterest