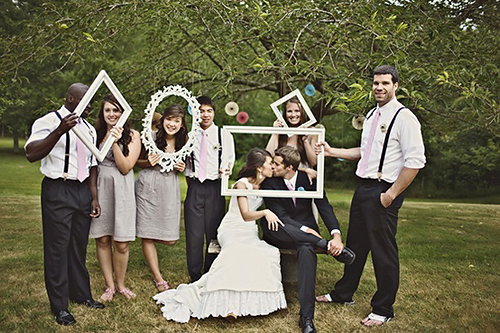 Use a photo frame to put an actual photo in? Please. With an ounce of creativity and a dash of pure inspiration a photo frame can become so much more than just a dusty old ornament on a mantel piece. In fact, these days the humble frame has become the bride's best friend – here's why:
Instead of a photo, slot your guest's name into the picture frame – a lovely little place name that also doubles as a guest favour.
Collect a number of large old picture frames and replace the back and glass with a chalkboard that's cut to size. These can be used as anything from the menu to the table plan.
Write your table names or numbers on fancy pieces of card, slide each one into a photo frame and place it on your tables to help guests find their way.
Collect a batch of oversized picture frames – you know the kind used for paintings? Place them in the photo booth for guests to get silly with or use them as props in your wedding pictures. You can even convince hubby-to-be to build a photo booth wall out of wood, cut holes in it and hang the frames over the gaps for guests to peep through.
Alternatively, have a photo printer on hand and print out the photos as they're snapped. At the end of the evening give each guest their picture in a stunning little frame as a guest favour and a little reminder of your magical wedding day.
Frame your favourite quotes or passages and hang it on the walls in and around the venue.
Replace the back of the picture frame with a mirror and mount it on the wall to add extra dimension to the room.
Slide a textured paper of your choice into an A4 frame and use it as a place mat – too lovely.
Use sturdy old vintage photo frames as trays for the canapés and champagne. While it's not essential, you might want to consider attaching handles to the sides of the frame to make the waiter's life a little easier.
If you're using an assortment of small vases and bits and bobs to decorate your tables (instead of one big floral arrangement), place an empty frame flat on the table to "contain" them. After all, things have a tendency to move around and there's nothing worse than getting a mouthful of petals in your wine glass.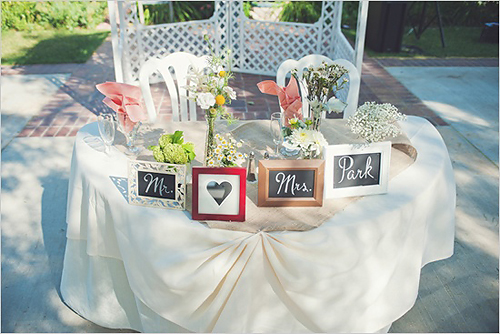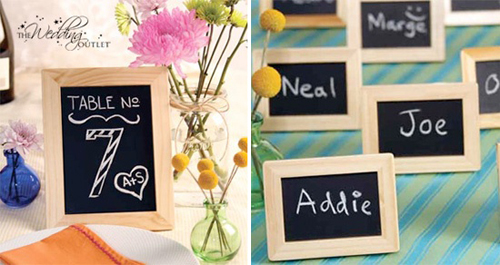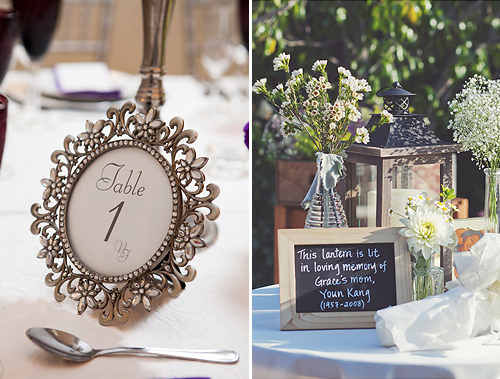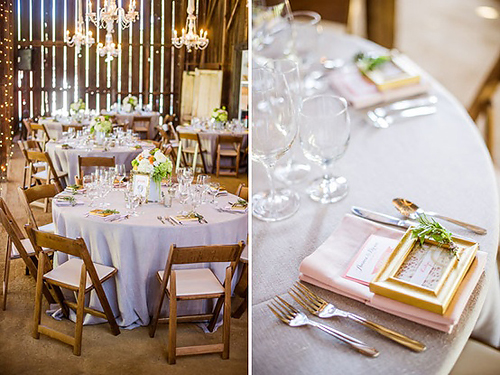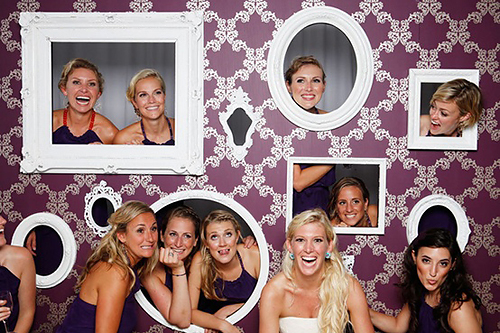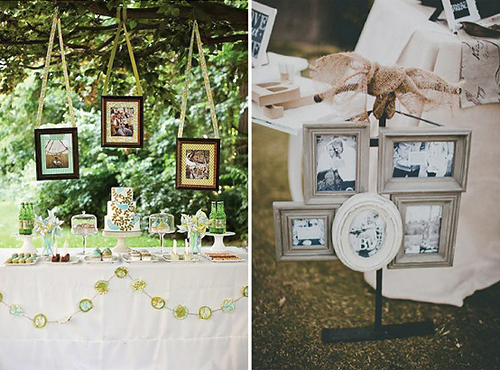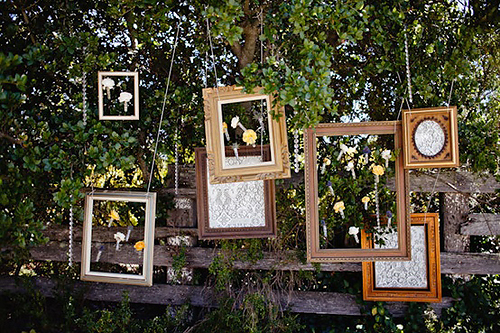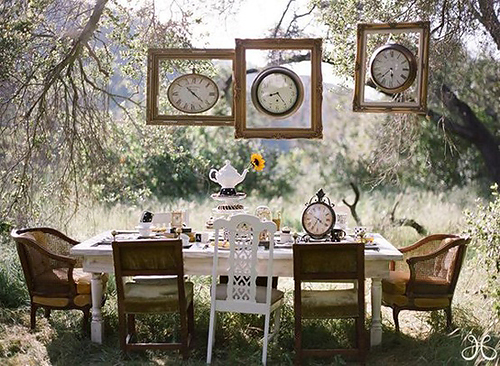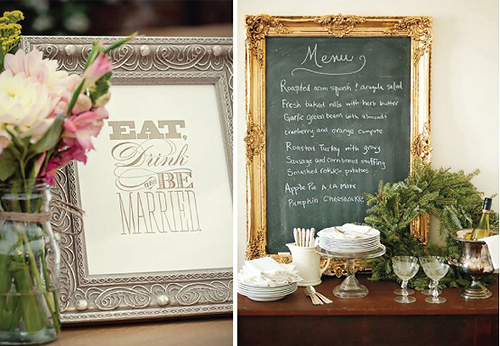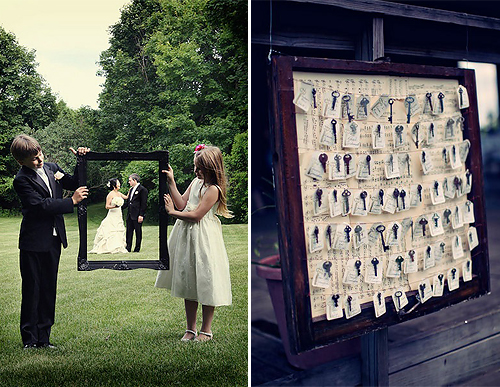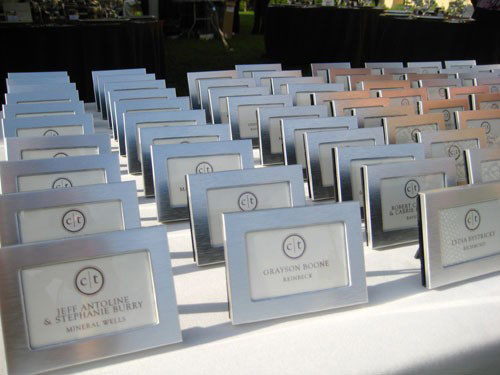 For more ideas on Wedding Frame Ideas or to check out the original photos displayed above and their credits, make sure to check out our Wedding Frame Ideas Pinterest Board!