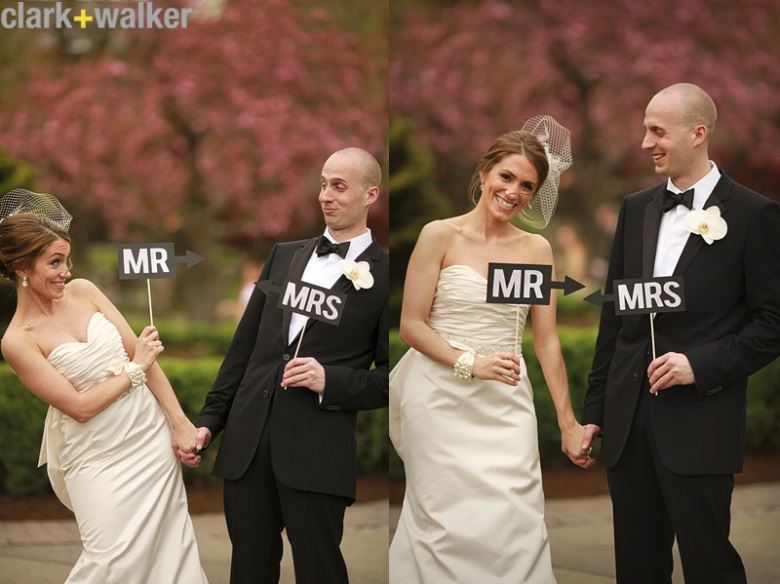 Wedding photographs can be made fun, creative and unique by the innovative use of props. These can add a romantic twist, a fun element, a humorous side or a classic elegance to your photographs, depending on the props selected. The props chosen should relate to you as a couple by expressing your personalities and / or incorporating your interests, hobbies or careers in some way. Communicate openly with your photographer to ensure that he or she is aware of what your motivations and intentions are when it comes to using the props. Then, allow him or her the professional freedom to guide and advise you to make your pictures even better.
The following ideas are merely suggestions of different props and how they can be used to spark your imagination:
Bottles of Coca-Cola and Pepsi – pretend to fight one another by using branded items that are in opposition, such as Coke and Pepsi, Nike and Adidas or Mercedes Benz and Audi. Use items that are easily accessible and that apply to you (for example, if one of you works for a car company, use one of your brands and one from the opposition). This is fun, and exudes a playfulness between the bride and groom.
Giant letters or signboards – write messages to one another or the viewers of the photographs in large letters or on signs. Hold these up as you pose in various photographs. These can be sweet ("you are the icing on my cupcake"), romantic ("You're the one"), funny ("Is she finished with those dishes yet? I'm getting hungry!") or practical ("thanks for all the great wedding presents!"). Photographs with messages to guests can double as your "thank you" cards for the gifts received. Big foam or cardboard hearts are also great props for a wedding shoot of romance.
Classic car – introduce a sense of timeless style by using a vintage, classic or top model car in your photographs. These can be formal (posing with, in and around the vehicle) or fun (the bride pretending to hitchhike on the side of the road as he pulls the beautiful car over to give her a lift).
Boas – colourful or elegant feather boas can be used to create a sense of elegance or a mafia-type scene. They can introduce your wedding colours into your photographs and can be used in many different ways; such as pulling the groom towards the bride from the boa around his neck, holding the boa in a way that it conceals the couple as they steal a kiss, and so on.
Marble pillar – hire a Grecian-looking marble pillar from a party shop or theatre and use it to create a dramatic, romantic scene. Lean on it, use it as furniture, or carry it around for a humorous effect.
Balloons – use a single coloured balloon or bunch of balloons and have fun as you tie them to your wrists, let them go, blow them up or pop them with relish. You can use these to bring your wedding colour in or to add a splash of different shades to your otherwise traditional pictures.
Crowns – your wedding day is one on which you should feel like royalty. Play with this notion by wearing crowns and having the entire wedding party do the same.
Photo Credit: newyorkweddingboutique.com