Tasteful Themed Weddings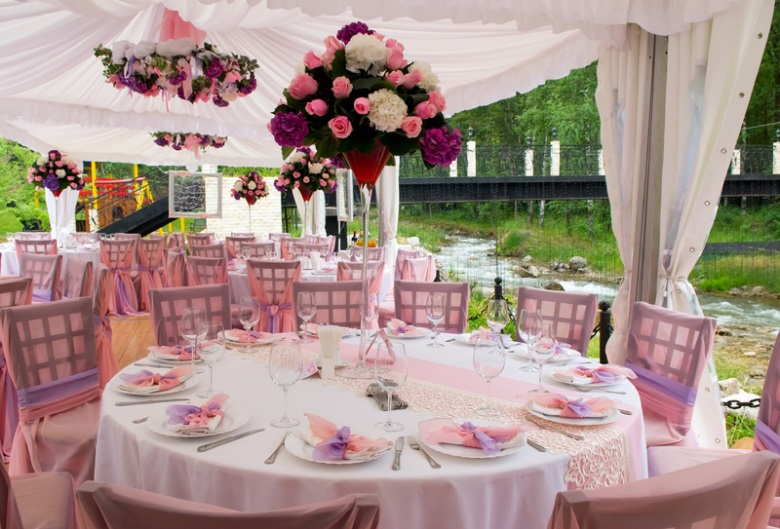 Some may be of the opinion that giving a wedding a theme is tasteless or takes away from the importance of the event. However, there are certain ways of choosing a theme that actually bring out the elegance and grandeur of the occasion, enhancing it and creating a cohesive thread through the entire celebrations. There are several factors that can guide you along the course of choosing an appropriate theme. These include:
Surprise!
Treating those nearest and dearest to you to a surprise wedding is a huge thrill to all involved. It makes your guests feel really special because of the effort you have made to include them without expecting anything back in return. It is also particularly memorable for them. Of course, surprise weddings take an enormous amount of preparation and, possibly, dishonesty to get right, but are well worth it in the end.
Location
If you have chosen an unusual or iconic wedding venue in which to get married or have your reception (e.g. a castle, colonial house, game lodge or island), use this locale to its full advantage. Having a pool party may not seem like the ideal wedding theme, but, if your wedding is on the beach or on a river bank, a pool party theme can be tasteful and very effective. Similarly, a historic house or elegantly manicured gardens can set the scene for some really unusual classical or vintage themes, which will prove to be memorable for both you and your guests.
Trends
Research the various trends in the entertainment industry at the time of your big day and consider implementing these in your wedding. By having a modern (or even progressive) theme, you give the guests something special to look forward to and many an opportunity to chat about the features of your big day long after the event. One such trend is currently ice bars, where entire rooms, bars, furniture and décor are made out of ice. Guests are given special ice suits and the venues are breath-takingly beautiful, especially with the appropriate lighting effects.
Dream Team
For a really different approach, make your wedding about honouring all of the other successful marriages of your guests, rather than drawing the attention to yourselves. Prepare special speeches for them, play their special song and show their wedding photograph. This carries through an overall theme of love and romance, and really engenders the idea of strong, long-lasting marriages in the minds of your guests as well as of you, as a couple.
Time of Year
If you are having your wedding at a time of year in which there is a significant celebration, seasonal change or local event, why not incorporate this into your occasion? This could include the seasons (a winter wonderland or spring garden theme, for example), a Valentine's wedding or a Halloween theme. By choosing your theme this way, the decorations should be easy to source since they will be particularly freely available around this time and, for some celebrations (such as Christmas), many of your guests will have leave from work due to them. Also, your guests will be able to get into the spirit of things since they will have been surrounded by elements of the theme long before your big day.
Photo Credit: blog.tbdress.com