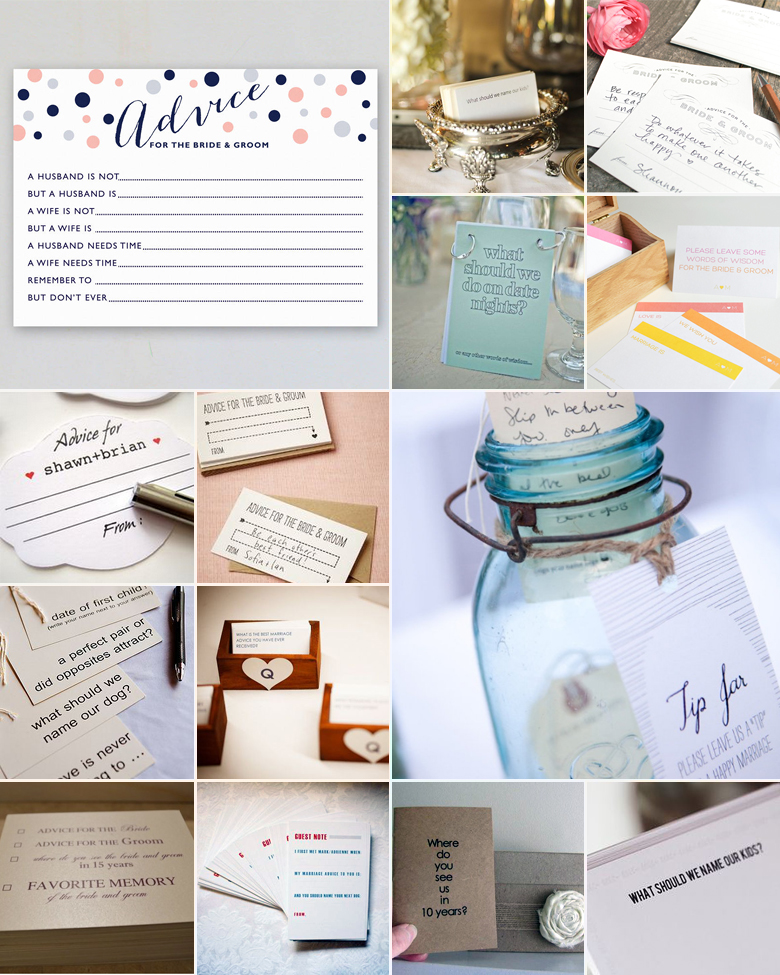 Question cards are not only a fun way to keep guests entertained throughout the evening, but they also make for a funny and emotional read after the wedding day. If you're not really sure how to approach this, here are a couple of questions you can put to your guests:
How should we celebrate our 1-year wedding anniversary?
How many kids should we have and what should we name them?
What is the first thing we should buy for the house as a married couple?
Which place in SA would you recommend we pay a visit to?
Describe us in one word / sentence. (Have these lines illustrated by a designer and printed on a canvas)
After the honeymoon, at which place would you like to meet for a catch up?
What colour should we paint our house / kitchen / living room?
Which country should we visit on our next trip overseas?
What should we do on date night?
What is the one thing we should put on our bucket list?
What should we name our first-born child / first pet?
Where do you see us in XX years?
Original images and their credits available on Pinterest