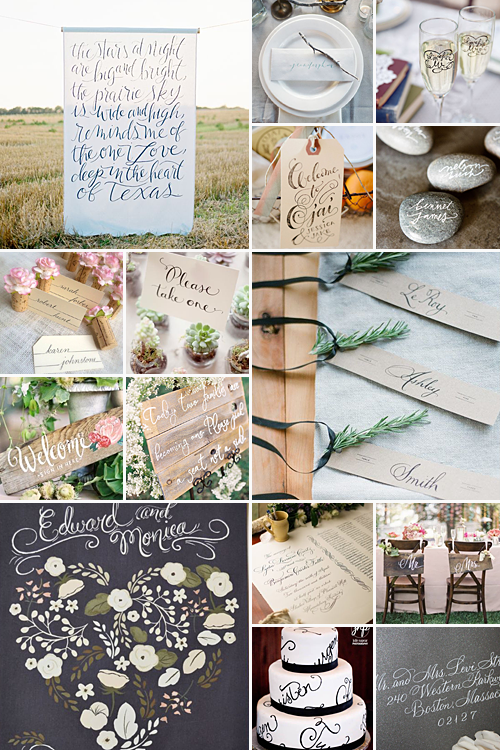 Calligraphy is defined as decorative or stylised handwriting. However, it is more than just an attractive style of writing; it is an art. It can convey a sense of elegance and style when it is done properly. By using calligraphy in the stationery of your wedding, you may just decrease the need for intricate design, since the writing itself creates a chic look and feel that defines the day.
Using a professional calligraphist will mean that your wedding invitations, programmes, menus, and so on, are unique as they will create a bespoke style for you. This is unlike other printed styles, which rely on available fonts. It must be noted that we advise hiring a professional to do your calligraphy, as anything less could mean a botched job that looks unprofessional.
When planning your wedding, try to think creatively; using your calligraphy theme in unusual ways that will add a different dimension to your décor.
Some ideas include:
Ensure that you carry the same calligraphy style and theme through on all of your wedding stationery.
Write messages in calligraphy on big boards and use these as props in your wedding photographs. They could say "Thank you for joining us", "Happily ever after…", and so on.
Invite a calligraphist to do a demonstration at your wedding. Then, give all of your guests a calligraphy pen and encourage them to try their new-found skills in your guest book.
Serve biscuits or cake slices iced with calligraphic wording.
Use a jar filled with calligraphy pens as a rustic centrepiece, instead of flowers or candles.
Original images and their credits available on Pinterest