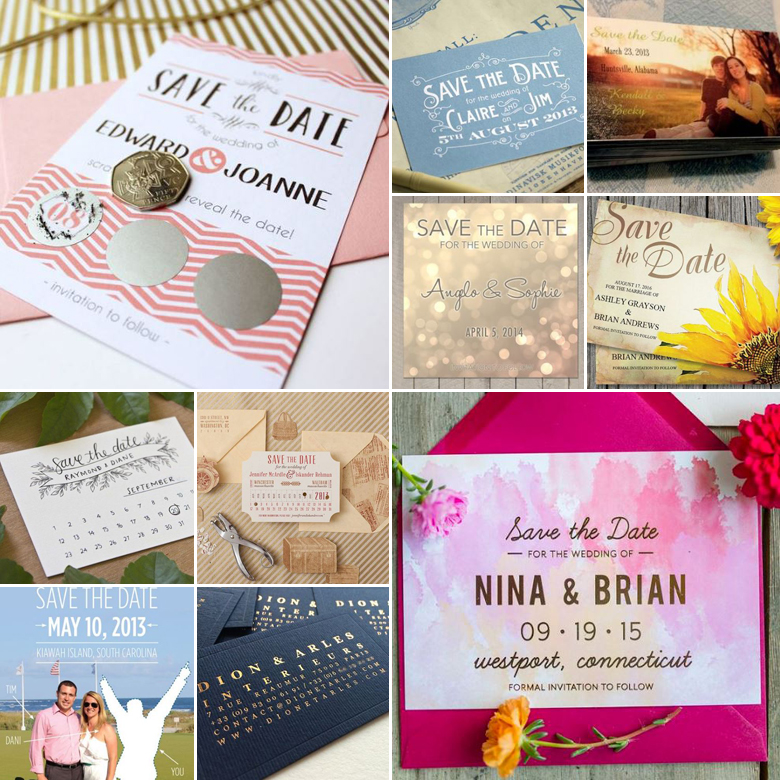 Save-the-dates can come in all shapes and sizes, but one of the key things to always bear in mind is: How can I ensure that it stays top of mind with my guests? The answer lies in placement.
Business card sized save-the-dates are the perfect solution as they fit right into your guests' wallets, serving as a constant reminder of the special day to come.
To further drive the idea home, have a mini calendar printed on the back with your wedding date circled in red or with a heart.
Just because they're business card sized, doesn't mean they have to be bland and boring! These tiny cards can pack a major punch when designed with your theme in mind, and guests will love the miniature cuteness of it all.
You can also make your cards more interesting by adding little extras to it. For instance, a little pack of glitter or confetti to get them in the right frame of mind is always a great idea. Because they are so small, they're easy to customize with paints and pretty decorations. You can even go as far as to put a thumbprint heart on each – how special!
Original images and their credits available on Pinterest