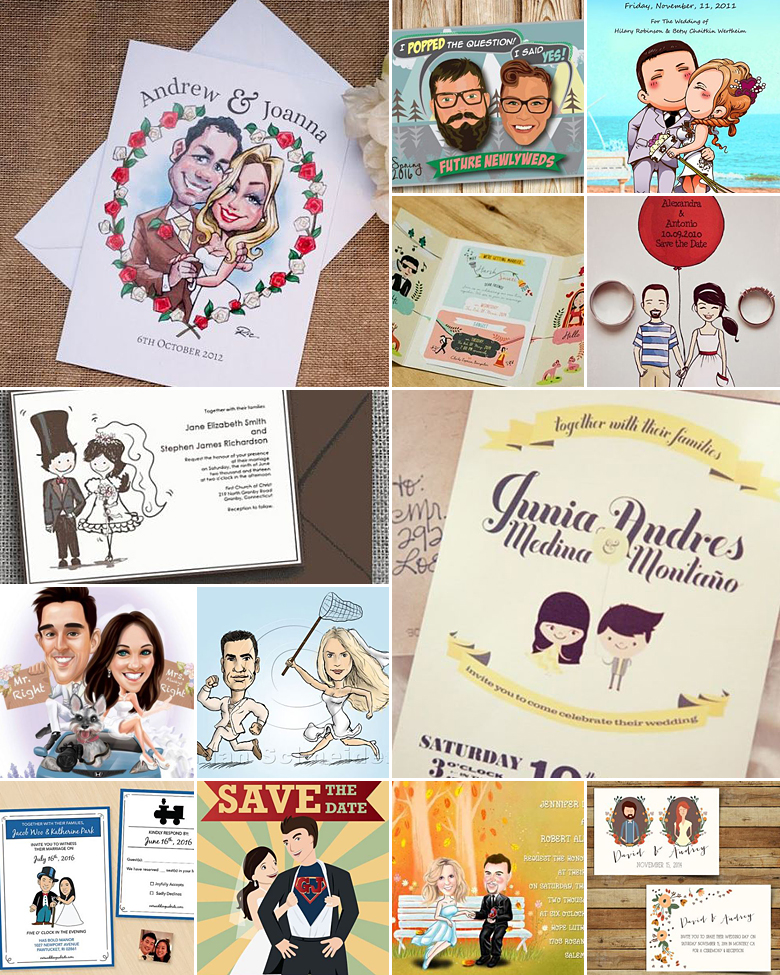 If ever there was a way to truly personalise your wedding stationery, it's this one! Caricatures have been a pop culture favourite since forever, and we're very excited to see it popping up all over the wedding scene.
When deciding on a caricature for your wedding invitations, it's important to choose a style that matches your personalities. For instance, if you're bold and free, opt for an art style that features bold lines and strong features. Then again, if you prefer something a little more subtle, find a caricaturist that specialises in detailed line drawings instead.
While it's bound to make your guests go "oh wow", it's important to realise that this isn't for everyone. If your friends know you as more of a soft spoken and traditional couple, then it might seem entirely out of place.
You also need to ensure that it matches the tone of your wedding. Caricatures are quite fun and vibrant, so it might give guests the wrong idea – especially if you're planning an elegant affair.
Caricatures can provide the perfect alternative to the more traditional engagement shoot. Ask the artist to sketch various versions of the two of you so that you can also use it in other areas of your wedding day.
Original images and their credits available on Pinterest