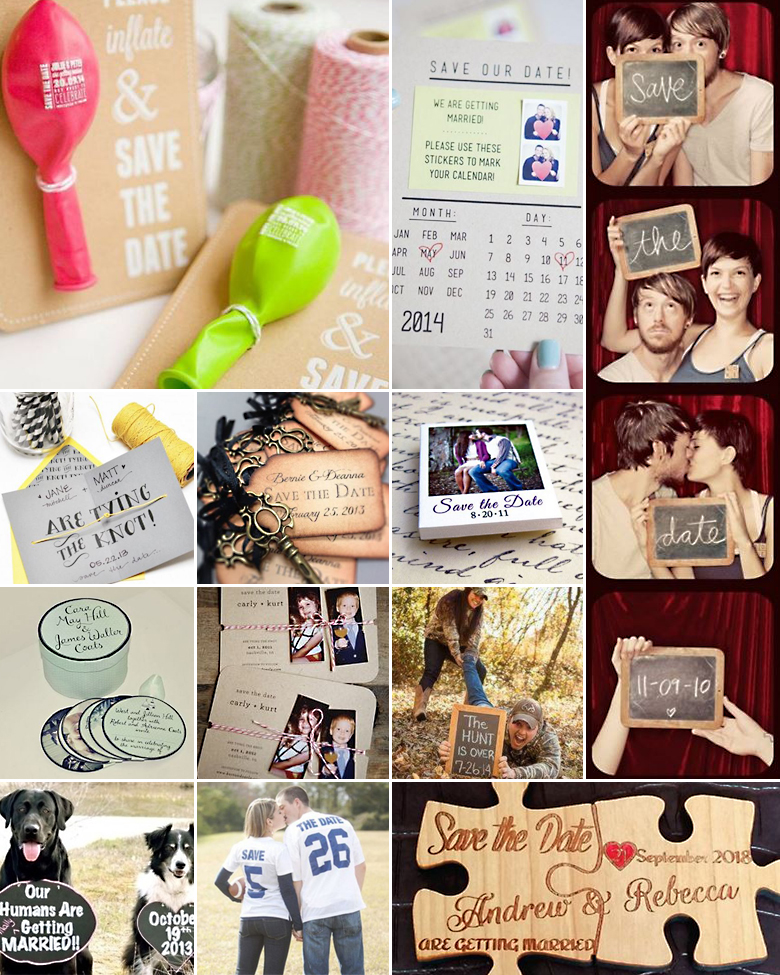 Save-the-dates are quite an important aspect leading up to the wedding day, especially when it comes to guests who live far away and need to make travel arrangements. Let us look at a few ways to make fun and memorable save-the-dates that will ensure that your guests can't possibly forget the date of your wedding:
Send a picture of yourselves:
People are more inclined to remember your date when they see your faces so have a funny photo shoot with boards and props indicating the date that needs to be saved.
Send a funny gift:
People like being made to feel special! For instance send a card with a pencil that states to "pencil us in" or decorate biscuits with your date on it but remember attach a card with the date printed on it as well.
Make it quirky:
Spoil guests with a funny memento. Make it a fun experience so that they would WANT to attend your wedding – for instance give them a ticket for your wedding stating "Free Entry" and "Admits 2" print your save-the-date on a puzzle, print it on a balloon which they would have to blow up first to see the message, or give them a small calendar on which you have already encircled the date.
Play with words:
"Tying the knot", "Taking the plunge", "Save-the-date", "Getting hitched" are all fun things to interpret and act out in a photo shoot!
Save the Date Available to Purchase
The requested RSS feed cannot be loaded at this time. This XML document is invalid, likely due to invalid characters. XML error: Undeclared entity error at line 22, column 68
Original images and their credits available on Pinterest