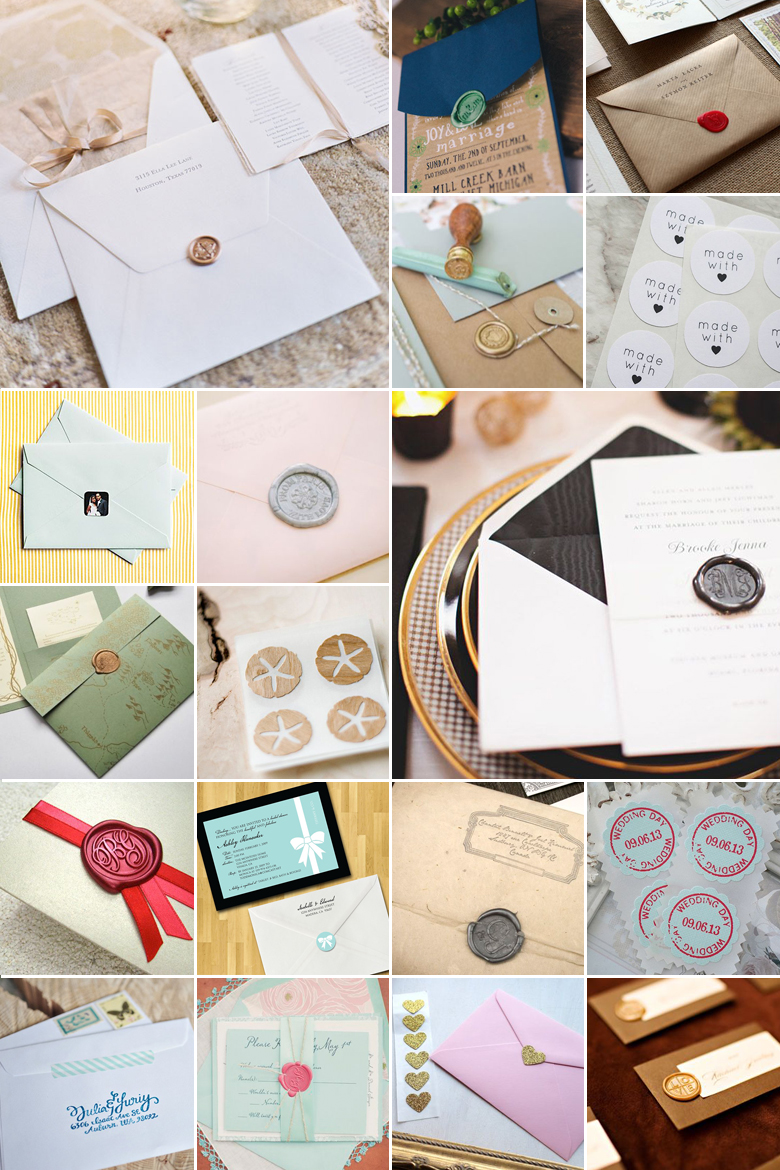 Nothing says "official" and "this is happening" quite like a seal. Whether it's an old fashioned stamp or an official handmade seal, it's sure to add just the right amount of regal formality to the entire invitation process, making your guests feel extra special and important.
Let's look at some ideas for sealing the words and love securely inside an envelope:
If you're hand delivering the invitations, use delicate elements to seal your envelopes with – for instance, dried flower petals or skeleton leaves.
Have a personalised ink stamp or wax seal made with your own personal monogram.
When commissioning your stationery, have stickers printed in the same design – these cost next to nothing and are truly memorable!
If you're having a vintage themed wedding, use old fashioned postage stamps to give the invitation that "well-travelled" touch of nostalgia
Create interesting shapes out of craft wire and attach it to the lip of the envelope as a seal. Alternatively, thread tiny seed beads onto the wire for something even more special.
Seal the envelope with a kiss – it's as simple as applying your favourite lippy and smooching each envelope before popping it in the post box.
Original images and their credits available on Pinterest