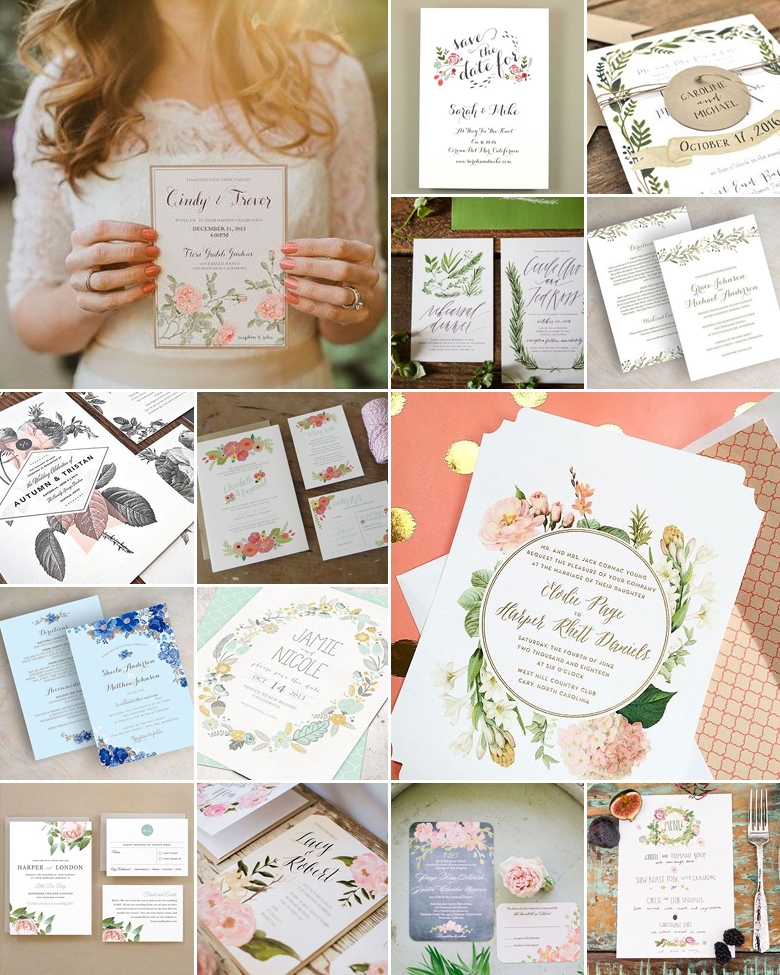 Nothing quite says "this is going to be one festive and spectacular day that you simply can't miss" quite like vibrant, joyful floral prints. Add a touch of springtime whimsy to your wedding invitations with a botanical print or border – after all, who can say "no, thank you" to flowers?
If prints are a touch too colourful and extravagant for what you have in mind, consider something a little more subtle like floral embossing or laser cut prints. Laser cutting is especially popular these days and you can create the most interesting stationery designs – especially by layering paper of varying colours or textures.
We also love the idea of the oh-so innovative "plantable" seed paper available from most stationery designers these days. The idea is really quite simple: Read the invitation, then plant the paper in your garden and wait for the flowers to sprout.
If possible, choose a floral design that reflects the actual flowers that will be making an appearance on your wedding day. Not only does this help tie the stationery into your wedding day, but it gives guests an indication of the style of celebration they ought to expect – light and whimsical, dramatic and elegant, or rustic and organic, to name but a few.
Original images and their credits available on Pinterest