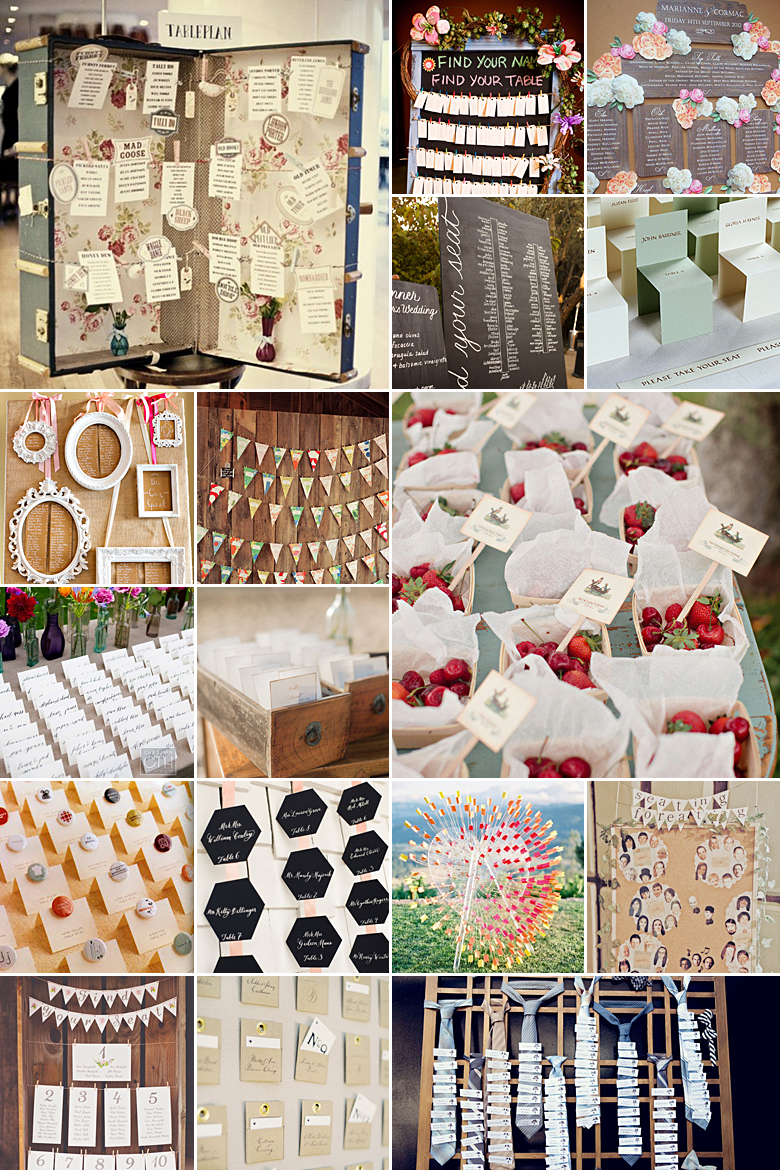 One of the first things that guests will see upon arriving at your reception is your table seating plan, where they will look for their assigned seat and table for the reception. Many venues provide an easel and printed seating plan as part of the venue hire cost, but why not consider making this aspect extra special by being creative, innovative and fun?
The style and medium that you choose for your table seating plan will, obviously, depend on the theme and colour(s) of your wedding.
However, we have included some suggestions to get your creative juices flowing and spark some ideas:
String gut along the entrance hall and peg the guests' names and table numbers to this as hanging lines. The guest can then take their name as a reminder and keepsake. Consider including a Thank You note on the place names so that it serves a dual purpose.
Write on a glass plate in white glass paint and frame this on a table in the entrance. This is clean, neat and different.
Use glass jars to represent each of the tables and then fill them with an item for each person at the table. For example, you could use pencils, paintbrushes, fun straws, a flower, etc… (depending on your wedding theme) with the name of the person tied to it. As guests enter, they simply find their name on the item, and then refer to the jar number in which their name was found to ascertain where they are sitting.
Purchase an ornamental wire tree and hang cards with the names and table numbers of your guests as leaves on the tree.
Place the starters strategically on the table with the name and table number of the guest attached. They can then take their delicious entrée to their seat and enjoy it.
Original images and their credits available on Pinterest