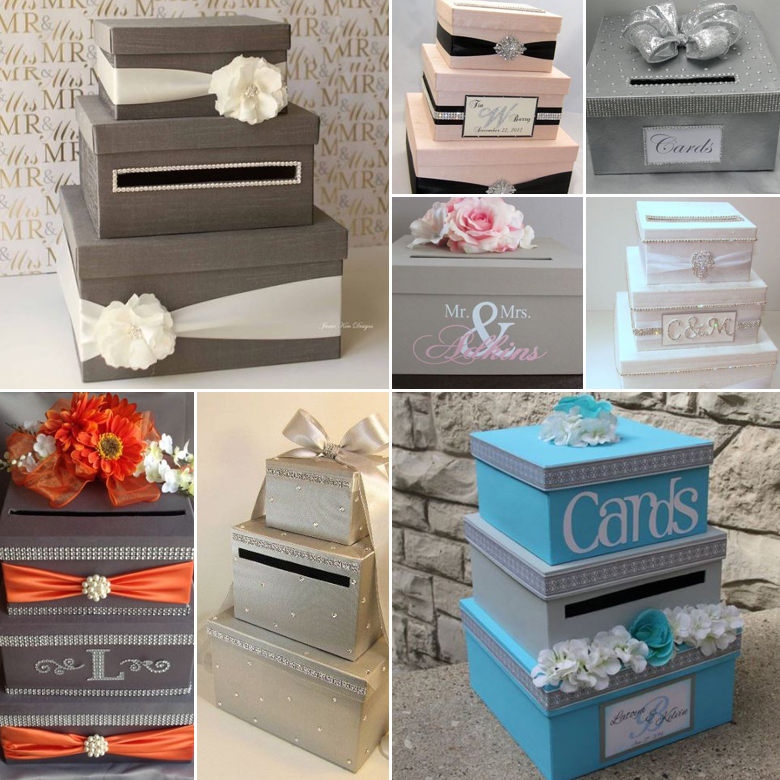 Sometimes big gifts come in small packages… or envelopes for that matter! If you don't want your guests to be awkwardly standing around with cards or envelopes in their hands, it's essential that you create or buy a designated box where they can place their treasured gifts.
The key benefit of a card box is the fact that nothing can go missing or blow away if a gust of wind should sneak its way through your venue. What's more, it makes it easier for your maid of honour or best man to take the gifts home with them after the wedding without having to fumble with a handful of envelopes.
Card boxes can come in many shapes and sizes. Our favourite is without a doubt the stacked-box idea, where you basically create a pile of different sized boxes, stacked in the shape of a wedding cake. It's fun, it's thematic, and it provides ample space for guests to put their beautiful cards and even small gifts.
Another lovely alternative is to use a box that has some sort of meaning to you. Perhaps it's the first box of chocolates your hubby bought you, or maybe it's an ornate hand-carved wooden box that was handed down to you. Either way, make it special!
Original images and their credits available on Pinterest