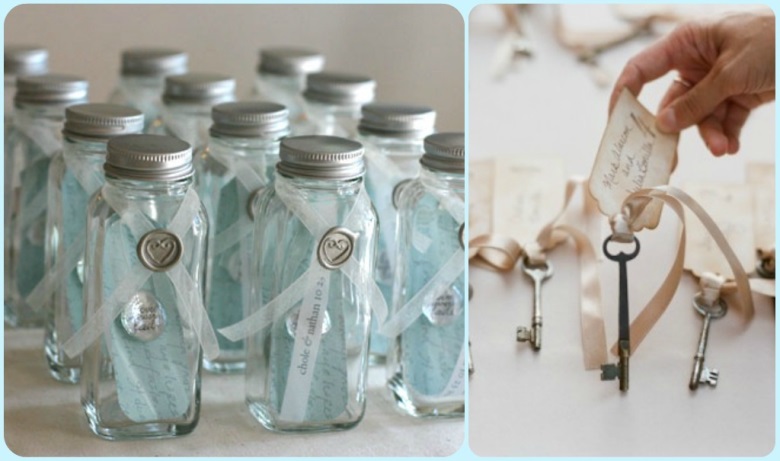 Wedding invitations have taken on an entirely new dimension in recent years. Colours, textures and embellishments have made them a major part of setting the scene for your entire wedding day and its theme. Modern brides- and grooms-to-be are invited to take this a step further and consider even more progressive and interesting options so that your invitations are personally relevant, reflecting your individual personalities and tastes. Some ideas are:
Wood
Use printed, stamped or handwritten wording on a thin wooden sheet for a rustic, natural look. This is a particularly good choice for environmentally-conscious couples as the wood sheets actually use less wood than paper does. You may add to the rustic look by using wire, nails and hinges, or you can create a romantic look by including natural grasses, flowers and a small touch of fabric. Wood is very versatile; so, for a more extravagant option, you can incorporate it into a little box containing a small gift, directions or the gift registry details.
Fabric
You can print or embroider your formal invitation onto fabric and then use the fabric to create a number of fun items, such as:
A small pillow or decorative cushion
A miniature piece of clothing (if one of you is a chef, this could be an apron, for example. Try to make it personal and relevant)
A shape, such as a star, heart or flower
A small bag containing the map or gift registry details
Plastic / Perspex
For a very modern approach, print the invitation onto coloured or transparent plastic. Use the material to create something fun and humorous (a burnt credit card, for example), practical (like a picture frame that guests can use after the event) or gimmicky (perhaps a ruler or fridge magnet).
Ceramics
Paint or hand-carve your invitation into clay and create something useful or beautiful for your friends and family. This can work out relatively cheaper than bought paper invitations if you are creating the clay invites yourself. In addition, they can be used by recipients long after the event, proving to be a reminder of your fabulous day. Some ideas for ceramic creations include coffee cups, platters and plates.
Mirrors
Use a mirror paint (available at many craft shops) to write the invitation onto mirror glass. This theme can then follow through on the menus, place names and so on. This extensive use of mirrors is modern, clean, stylish and effective in increasing the "glam" value of your big day as each mirror reflects candle light to create a sparkling venue.
Video
For the ultimate in environmentally friendly and cheap invitations, create a homemade videos in which you (as a couple) invite your friends and family members to your wedding. Burn this invitation onto CD's and upload it onto You Tube (www.youtube.com) for the most effective coverage. This is romantic and personal. You may include a slideshow of 'couple' photographs as well as backing tracks of your favourite love songs, if you wish.
Photo Credit: pearleventsaustin.com