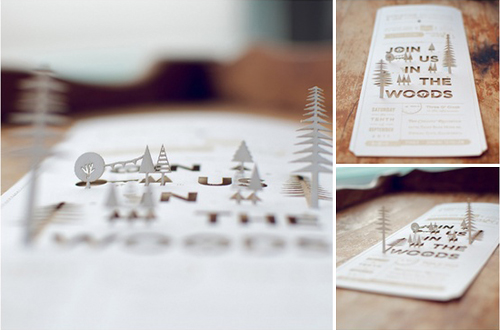 Before the grooms in the room get too excited about the idea of having a Star Wars themed wedding, perhaps we should explain what "laser cutting" actually means. For those of you who aren't familiar with the term, laser cutting is the latest form of cutting technology that allows you to cut the finest most intricate patterns – in other words, any pattern you'll never be able to cut with a pair of scissors in a million years.
While this contemporary art form started off simple, laser-cut designs are getting more and more intricate by the day, and really enables you to create any design you can possibly imagine. The wedding industry is quickly filling up with laser cutting specialists and these days finding one in your city is easier than locating the post office ("The post office? Do you mean the internet café?")
Now that you're fully informed, the question remains: What exactly can you cut with a laser cutter? The Answer: Everything. Well, just about.
Laser cut wedding invitations are the hottest wedding trend right now. What's more you can even have three-dimensional pop-up invitations made that are sure to wow guests into changing whatever plans they might have for your big day.
Have words, patterns or shapes cut out of perspex, like Mr & Mrs for the head table or hearts for the walls.
Instead of lace, use laser-cut fabric for your gown to create more modern appeal.
Wear laser-cut patent leather sandals or high heels. Shoe designers are playing around with the most exquisite laser-cut designs and you might even find a pair with an interesting laser-cut heel.
Instead of the traditional cake toppers, use laser-cut perspex figurines or words to decorate your wedding cake.
These days you'll even find laser-cut paper cups for cupcakes – guaranteed to be a conversation starter at any reception.
Laser cut paper can be used in your design for every piece of stationery – from the menus and place cards to the programs and marriage certificate.
Deck the halls with laser-cut bunting, place mats and paper napkin rings.
Create laser-cut votive candles by wrapping a clear glass in laser-cut paper and placing a candle inside – that way the light casts enchanting patterns on the walls and tables.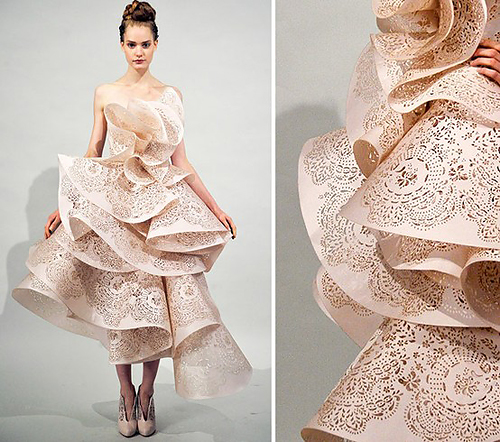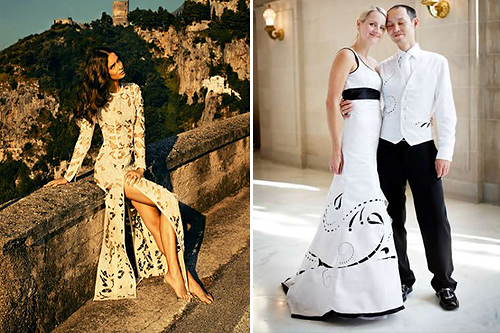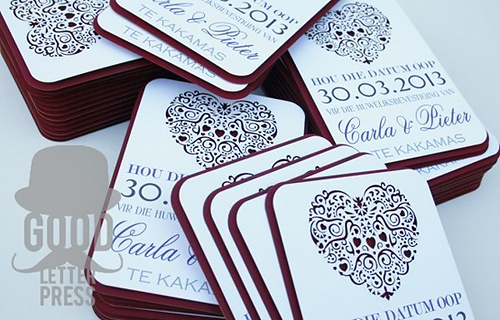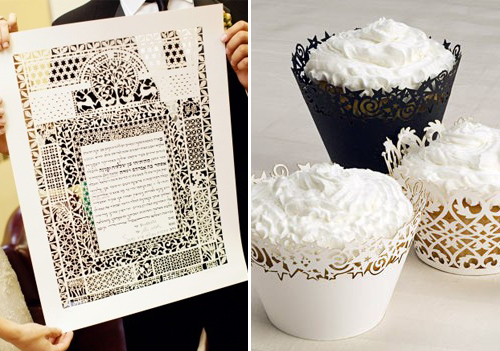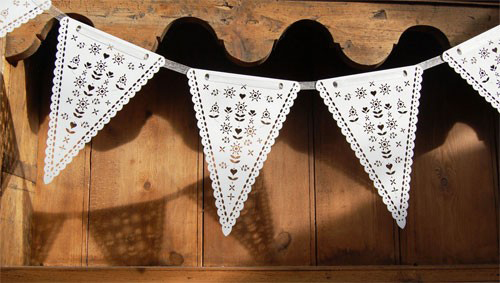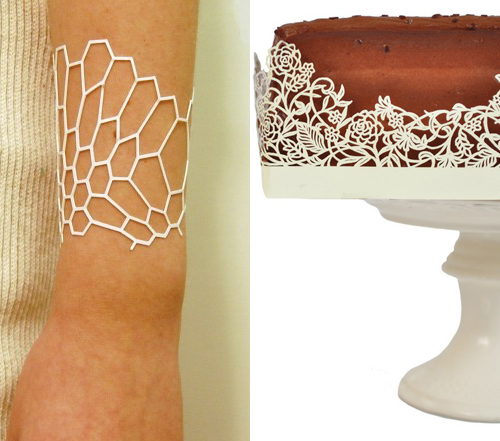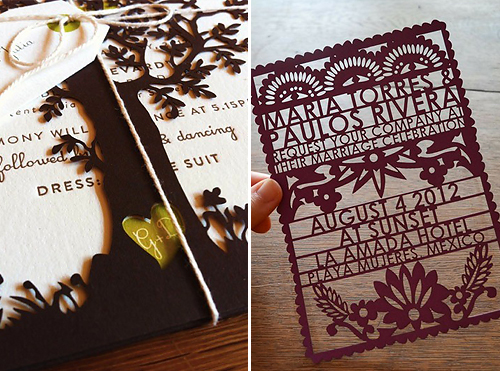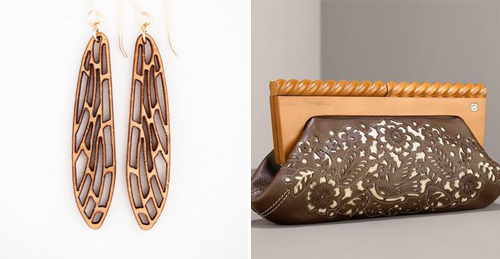 For more ideas on Lasering your Wedding or to check out the original photos displayed above and their credits, make sure to check out our Laser your Wedding Pinterest Board!