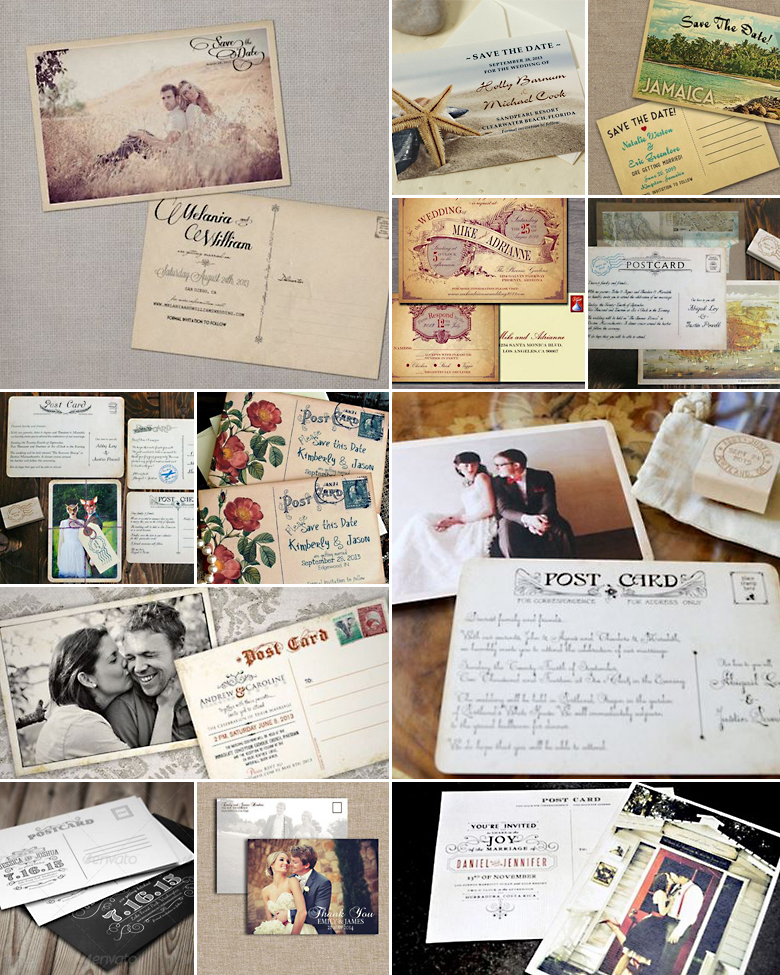 Who doesn't love the idea of receiving a postcard? Reminiscent of faraway places, there's something so inherently romantic about a postcard – perhaps it's the stories it tells, the adventures it represents or the promise that someone far away is thinking about you.
Postcard-inspired wedding invitations are simply stunning, and ideal for the couple who loves the idea of travelling the world together. It's also easy to send to your various guests, and you might even end up saving money on postage since it weighs less than your average traditional wedding invitation.
There are many ways to go about it – for starters, you can have your very own personal postcards made, complete with a picture of the both of you. Alternatively, why not buy or order postcards that represent a country of significance to you? Perhaps it's there where you first met, or the place where your hearts are leading you for your honeymoon.
Postcards can also be super simple, with a quirky little catch phrase printed on the front or a little inside joke for your guests. You can also include a second postcard which guests can return to RSVP for the wedding.
Original images and their credits available on Pinterest