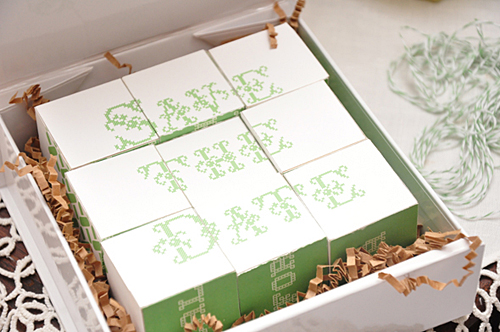 The theme, colour and design of your wedding invitations set the scene for your wedding day in the minds of the recipients. Upon receiving them, your friends and family members are prepared for the style and theme of your day. Use the medium of wedding invitations to your advantage by getting really creative. Making wedding invites in the form of puzzles is fun, pretty and definitely worth your guests' keeping them as mementoes of the celebrations around your union.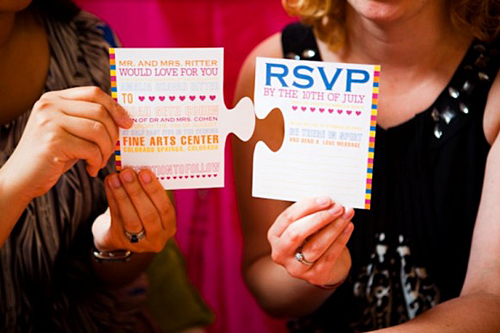 Many of the designers and printers of wedding invitations offer puzzle invitations as an option. If this is not available in your area, you should be able to get puzzles made by companies that do laser- or water-cutting.
Here are some tips for your puzzle-style wedding invitations:
Keep the puzzle simple so that everyone can assemble it easily and relatively quickly.
Make the individual pieces fairly large (keeping it to about 6 to 8 pieces per puzzle).
The background of your puzzle should not be too detailed or busy as this will make it difficult to read the wording printed on top of it.
Package the puzzle in a small organza bag or a cute box made from recycled material (paper or plastic, for example). Alternatively, use wood for a really special effect.
Make your puzzle 3-D; forming a cute pyramid or cube once assembled.
Image Credits: