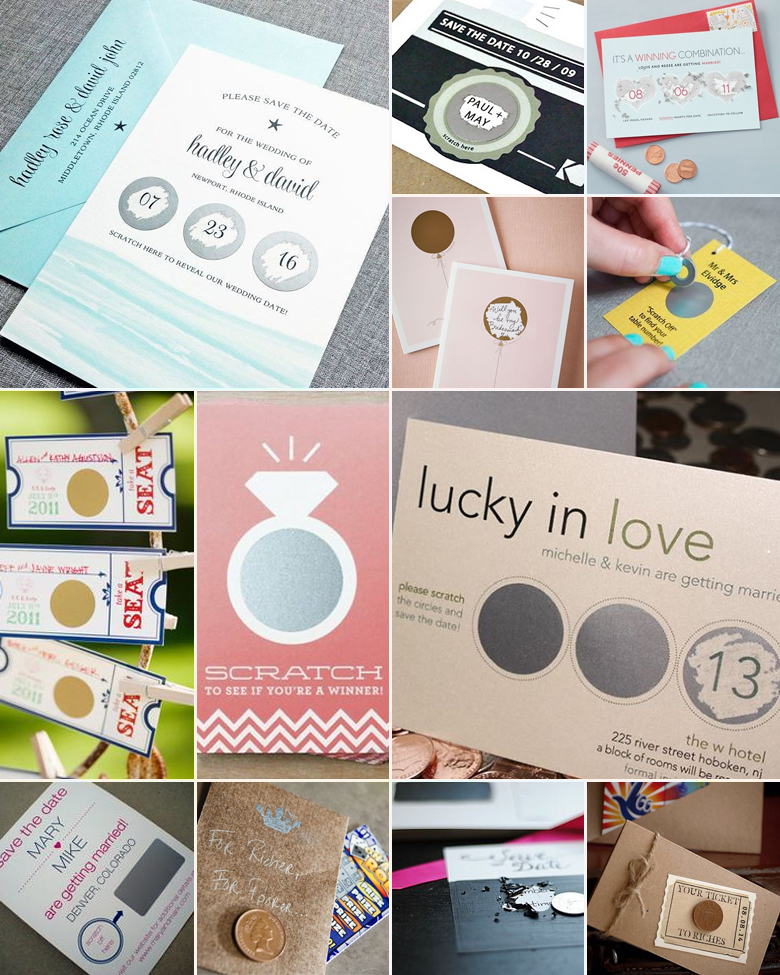 There's something oh-so intriguing about scratch cards. Perhaps it's the mystery of what lies beneath the layer of foil paint or maybe it's just the fun action of scratching with a coin – who knows? The fact is, most people have a certain fascination with scratch cards that date back to childhood, so they're bound to love the idea just as much as you do.
In the past, scratch cards were simply reserved for lotteries and other promotional scratch-and-win cards. But we say – make it part of the wedding day! For starters, consider the idea of a scratch card save-the-date, where the little silver foil block reveals the date on which you will be tying the knot.
Another highly interactive option is a scratch card menu where each course is revealed as the night progresses. This leaves a certain air of mystery and keeps guests excited for what's to come.
We also love the idea of a wedding day scratch-and-win where guests are spoiled with anything from spa vouchers to a quality dinner with the newlyweds. Alternatively, make your guests feel highly valued and treasured with a scratch card at their place setting, revealing a personalised thank you note for their eyes only.
Original images and their credits available on Pinterest