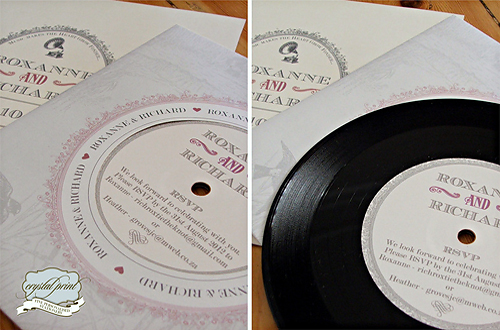 Hundreds of years ago, a smartly dressed Town Crier would be appointed to walk the streets of the village announcing that a wedding was to take place. A number of years later Monks, highly trained in the art of calligraphy would hand write each wedding invitation and then seal it with a crested wax seal to enclose the details of the couple to be. The invention of the printing letter press brought a wider availability of sending out invitations to the public. Solid metal blocks were hand engraved with the details of the wedding day and then inked and stamped onto a thick stock board and then either posted or had delivered to friends and families. The invitation has evolved from then into something completely different today but at the same time keeping its timeless importance.
Some call it a fashion statement, a boutique window ad, a commercial or a cover of a great novel. With these comparisons it tells us one thing and that it's a glimpse to family and friends of your dream wedding day. Most importantly the invite needs to reflect you as a couple with the theme and colours brought in if desired. Trends today have given people a variety of mediums and ways to get the word out there which makes the wedding invitation process something exciting to be a part of. As I'm sure you all know, vintage and retro themed weddings are the rage which has resurrected the art of letter press printing. Laser cutting stationery has pushed the boundaries and we are now seeing invites intricately cut into wood, translucent Perspex, heavy stock fine papers and more. The affordability of colour digital printing has allowed for unlimited use of the spectrum and one will find invites with splashes of colour not seen years ago. Eco recycled hand crafted boards and papers are also becoming a choice and add that earthy touch. With the digital age and social network applications out there, invites are literally animated and sent via email to guests informing them of your wedding date.
With all these options it can seem quite daunting choosing your wedding stationery. This should be case and with the right guidance from as an established stationer, it should be a comfortable, exciting experience. How the simple invitation has evolved into an art of its own.
In order to receive a quote from Crystal Print, please visit their page on Celebration.co.za or contact Ross or Amanda on +27 (0)82 417 4668.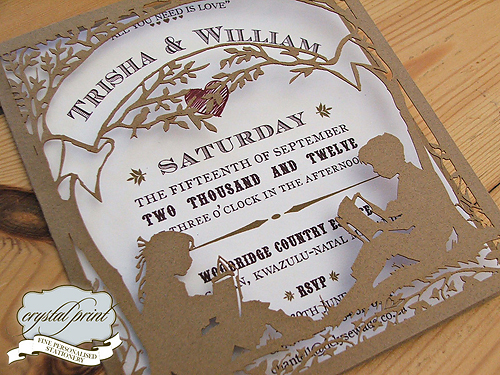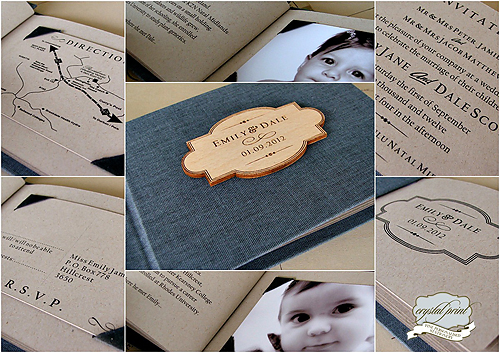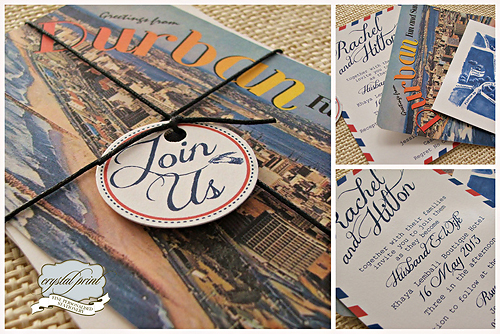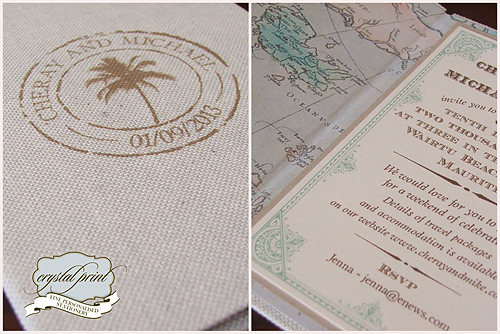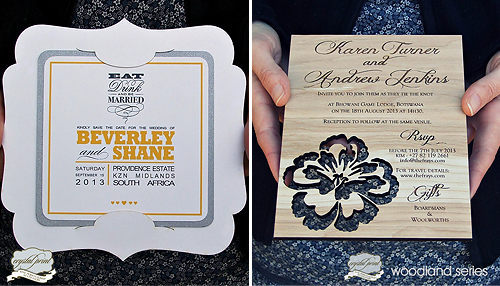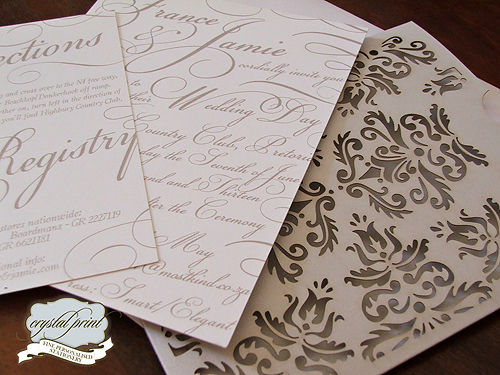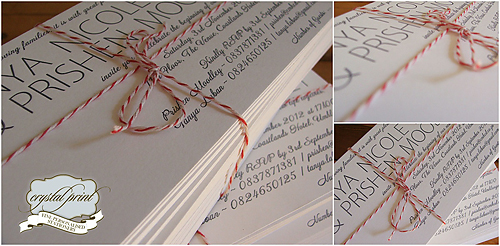 All wedding invitations above from Crystal Print.