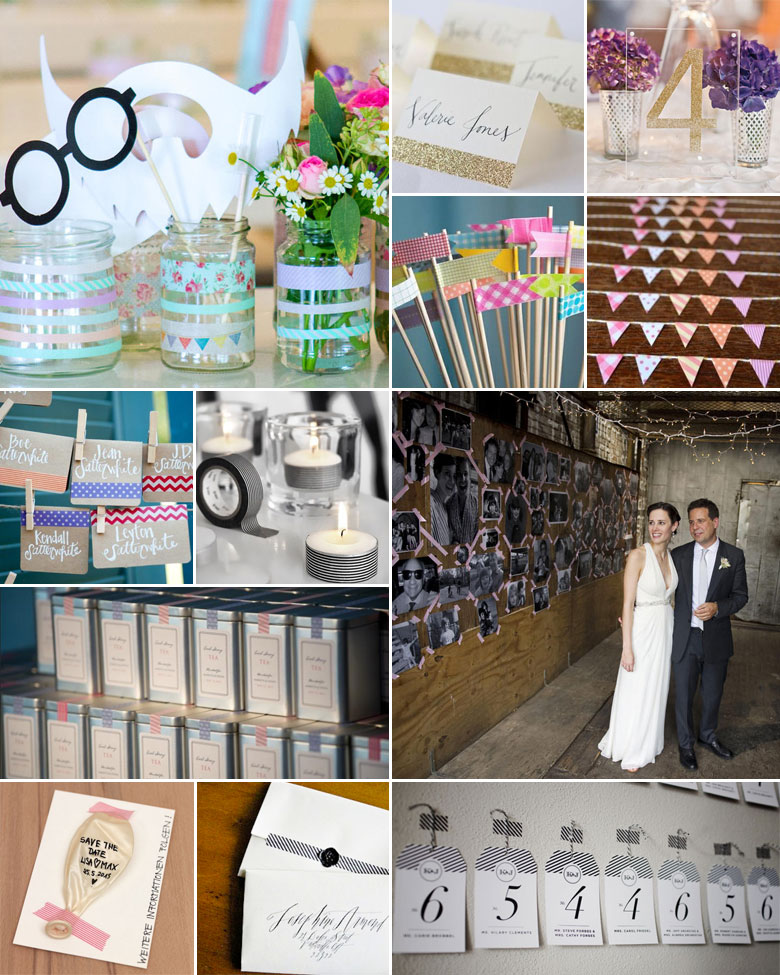 We love washi tape almost as much as we love diamonds. In fact, let's just go ahead and call it a "girl's budget-conscious best friend"! Whether you're decorating wedding invitations or adding touches of colour to your place cards, there's really no end to the number of ways washi tape can enhance your big day.
Use small pieces of washi tape to make little "flags" for your drink straws.
Decorate simple brown paper bags with lengths of tape, and place it on the candy table for guests to fill up and take home.
Turn simple tea light candles into focal pieces by wrapping a piece of washi tape around the body of the candle.
In the same vein, decorate little glass candle holders with washi tape for an extra pop of colour.
Make your own bunting out of paper and string, and decorate the edges of the flags with washi tape.
Decorate your name cards and place mats with washi tape.
Trim the tape into small squares, and fold it over into triangles for instant washi tape confetti!
If your female guests are fairly creative, spoil them with rolls of washi tape as guest favours.
Original images and their credits available on Pinterest