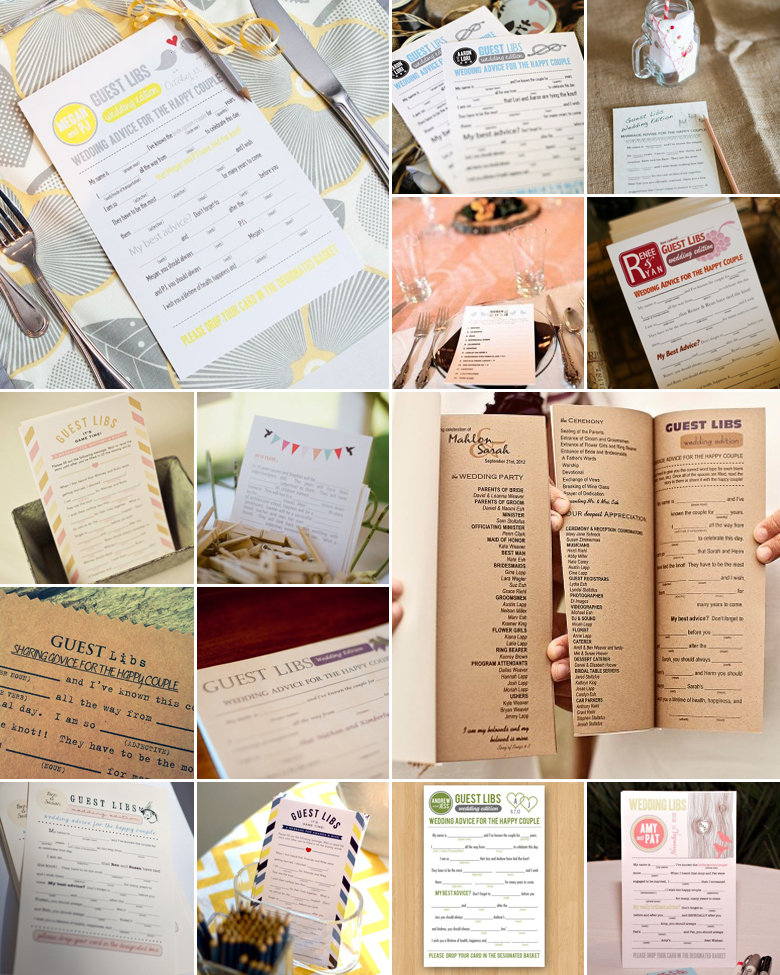 Entertaining your guests doesn't have to be a pricey or complicated affair, as these wedding libs prove all too well. Aside from adding a fun element to the cocktail party or wedding day as a whole, wedding libs provide the ideal alternative to a traditional guest book, giving you something personal to cherish after all the guests have gone.
While the internet is packed with downloadable templates for wedding libs, there's no reason why you can't compile your own custom set of libs. The trick is to simply write up a story of sorts and omit certain verbs, nouns and phrases for entertaining results. What's more, include a cute branded wedding pencil as part of the package which guests can use to fill in the libs and take home as a favour afterwards.
Here are a couple of ideas for topics for your wedding libs:
Tips and hilarious advice for a happy and successful marriage.
Your and hubby's love story – where you met, how long you've known each other, your favourite restaurant, and so forth.
Funny or interesting facts about you and the mister.
The guest's own story of how they first met you or hubby.
An entertaining report of the day's events – what they thought of your dress, the décor, the food and so forth.
Ask your bridesmaids to each take a stab at creating libs for your wedding day. Even if you don't use theirs as is, the inspiration you'll gain from it is priceless!
BUY YOUR GUEST LIBS TODAY
The requested RSS feed cannot be loaded at this time. This XML document is invalid, likely due to invalid characters. XML error: Undeclared entity error at line 22, column 147
Original images and their credits available on Pinterest