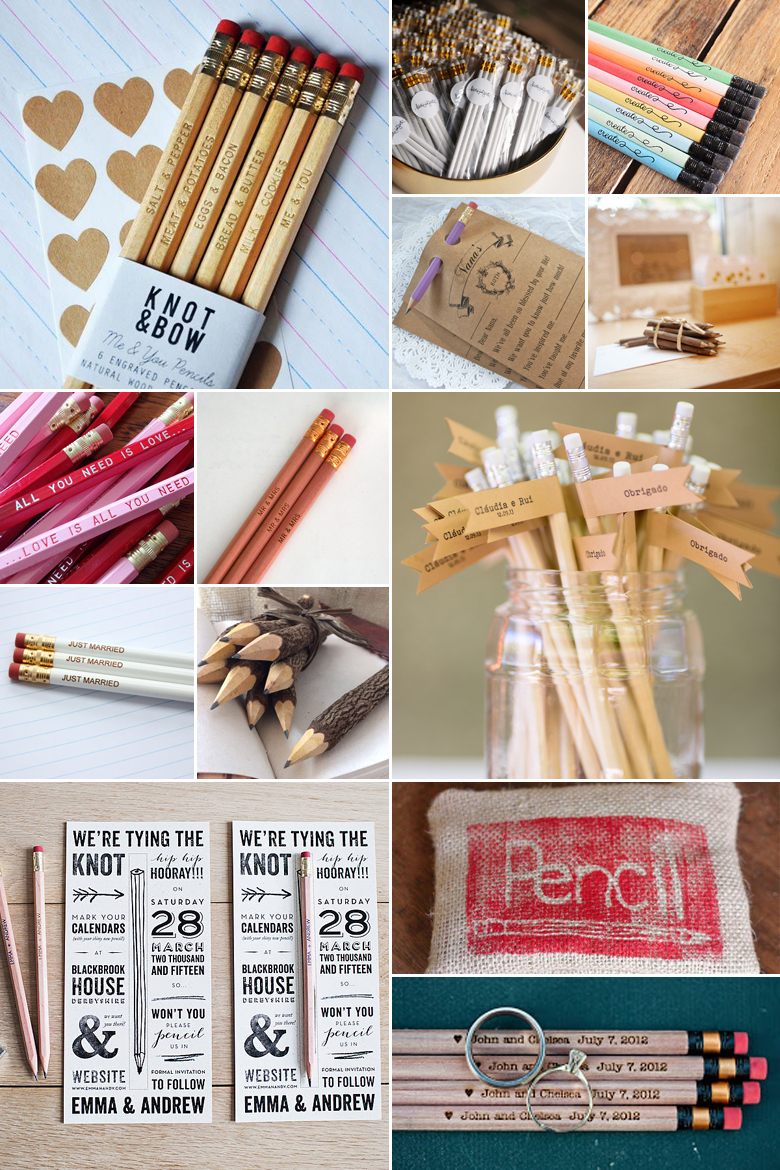 This charming idea is especially targeted at all the artists, poets and writers out there! What we love about these wedding pencils is the pure simplicity of it – a practical element or guest favour that can be quite entertaining and rather smile-worthy when implemented in a smart and creative way:
Include a custom made pencil with your save-the-date, encouraging your guests to "pencil you in" for the date in question. In fact, you can even go as far as to have the save-the-date wording printed on the pencil itself!
Place a small bucket of colouring pencils on each guest table along with a blank book in which your guests can scribble, draw and write their words of wisdom.
Have your names and wedding date engraved on a pencil which can form part of the guest favour.
Alternatively, if the budget allows for it, have each guest's name engraved on a pencil which can then double as place card and personalised favour.
If you're inviting kiddies to the wedding, keep them entertained for hours with a kit consisting of coloured pencils and colouring book.
Instead of merely placing the guest pencils at the individual place settings, include them in the floral centre piece for a creative element that's bound to get guests talking.
Disguise a candy cane or roll of sweeties as a pencil by wrapping it with coloured paper and decorating it accordingly.
Choose pencils that match your colour scheme or, for a more rustic setting, go on the hunt for pencils that resemble twigs.
Original images and their credits available on Pinterest