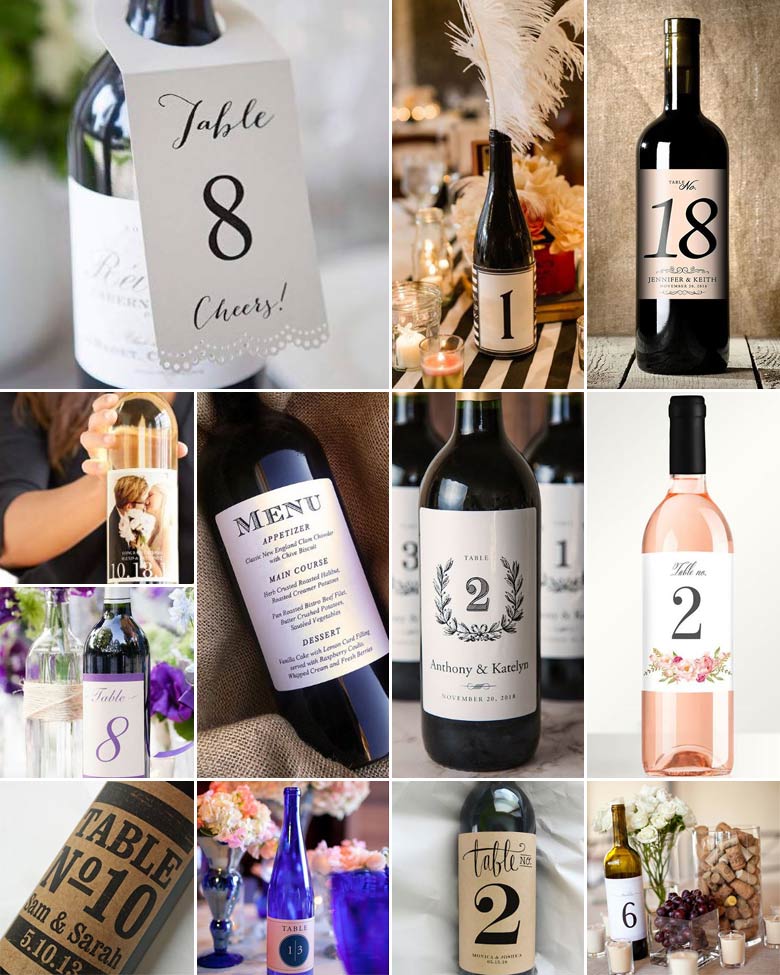 Who doesn't love a good bottle of wine? If you're both passionate wine connoisseurs, the odds are high that wine will play a big role on your wedding day. An excellent way to implement wine in a practical way is to personalise the wine labels, and let the label serve some sort of a purpose on the table.
Table numbers are one of the first things that spring to mind! Imprint each wine label with a big number that guests can see from across the room. If printing seems a bit boring for your liking, consider using glitter or glitter glue to write the number directly on the bottle. This also adds that much-needed touch of bling that every bride is after!
Another option is to use the wine label to display your wedding menu. This is especially great if you're planning on pairing different wines with different courses. Alternatively spoil each guest or guest couple with a bottle of your favourite wine, and use the label as a thank you note. What's more, by printing each guest's name on the bottle, you won't be needing additional place cards!
While most printing companies and wine producers offer you the opportunity to personalise your wine bottle, this is also an excellent chance to get creative!
Need a Wine Label for your Wines?
Contact us today and we will assist you with your wine label requirements.
Original images and their credits available on Pinterest