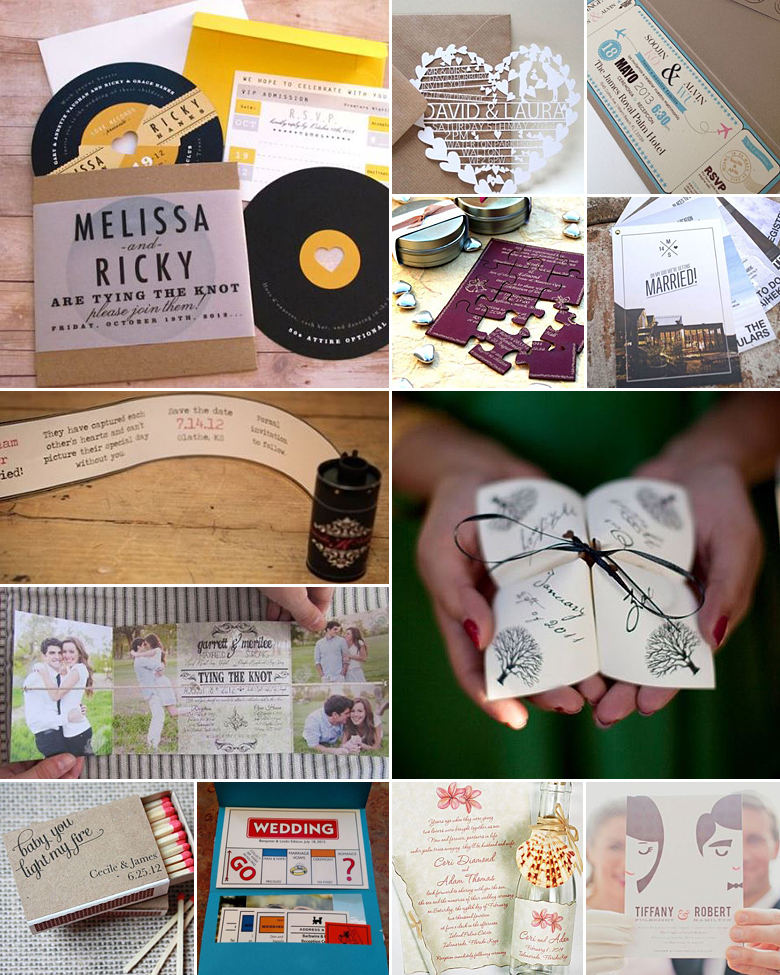 The wedding day is a big deal, and it's imperative that the people you choose to share it with understand what an honour it is. As your first point of communication, your wedding invitations are a vital part of conveying the theme and feel of your wedding day. So get creative, and wow your guests!
Interactive gifts are fabulous and really make an impression! For instance, have your invitations printed on a jigsaw puzzle, which guests have to assemble, or print it on a balloon, which needs to be blown up before you can read the type.
By personalising your wedding invitations, you can really tug at the heartstrings or make your guests chuckle – depending on the type of couple you are. Use photos from your engagement shoot, or personalise it with lipstick kisses and thumbprints.
Laser cutting won't cease to amaze your guests anytime soon! Have your entire wedding invitation laser cut from top to bottom, or add tiny touches of laser cut wood or paper to the design.
Themed invitations are an excellent way to prepare your guests for the wedding day. For instance, if you're opting for a travel theme, design your invitations in the form of postcards or plane tickets.
Original images and their credits available on Pinterest