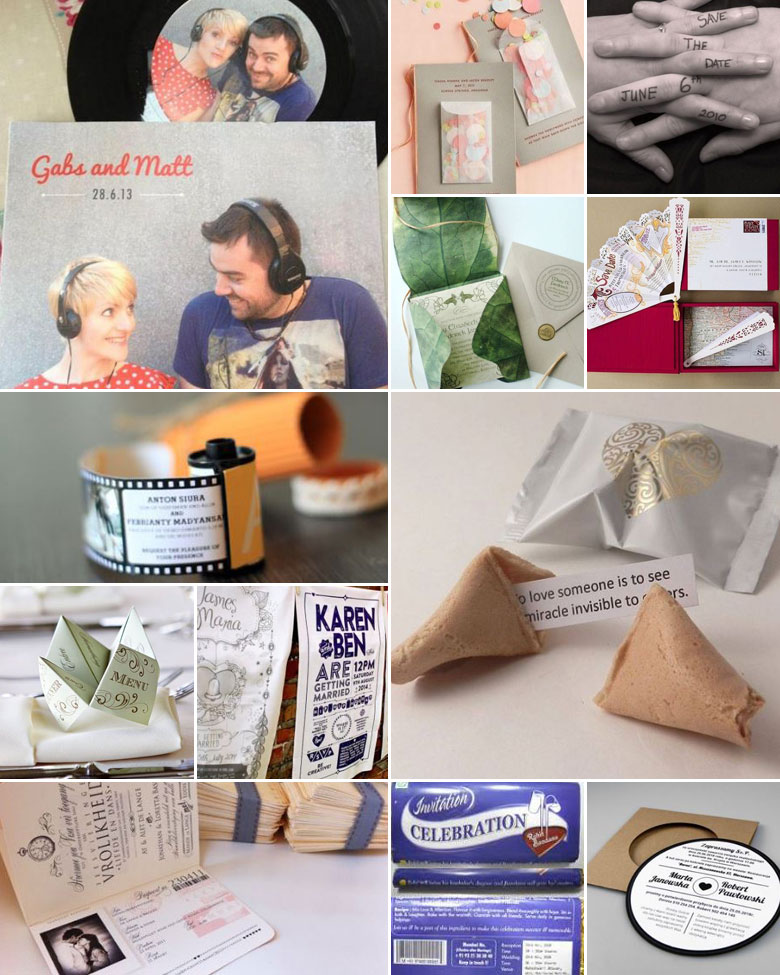 You've chosen your wedding date, just to realise that one of the biggest rugby matches of the season is playing that same day. Then again, maybe you've just heard that a friend of a friend is getting married on the same day, and all your guests are invited to both weddings! Whatever the dilemma, now is the time to pull out all the stops and surprise your guests with invitations that they simply cannot decline.
The wedding invitation is the first point of contact with your guests, so it stands to reason that they need to be something quite spectacular. Unusual invitations like message-in-a-bottle or printed balloons are therefore becoming more popular by the day – and they're even easy to make!
Edibles tend to go down well with guests of all ages, so why not consider printing your invitation on a personalised chocolate label or candy bag? Alternatively you can give your guests a taste of what to expect by printing your invitation on a CD cover, and putting a small selection of your wedding music on the disk.
Moving invitations are always a hit – and we're not talking about emotionally moving! Think origami shapes, puzzle invitations and other interactive options that are bound to wow your guests.
Original images and their credits available on Pinterest