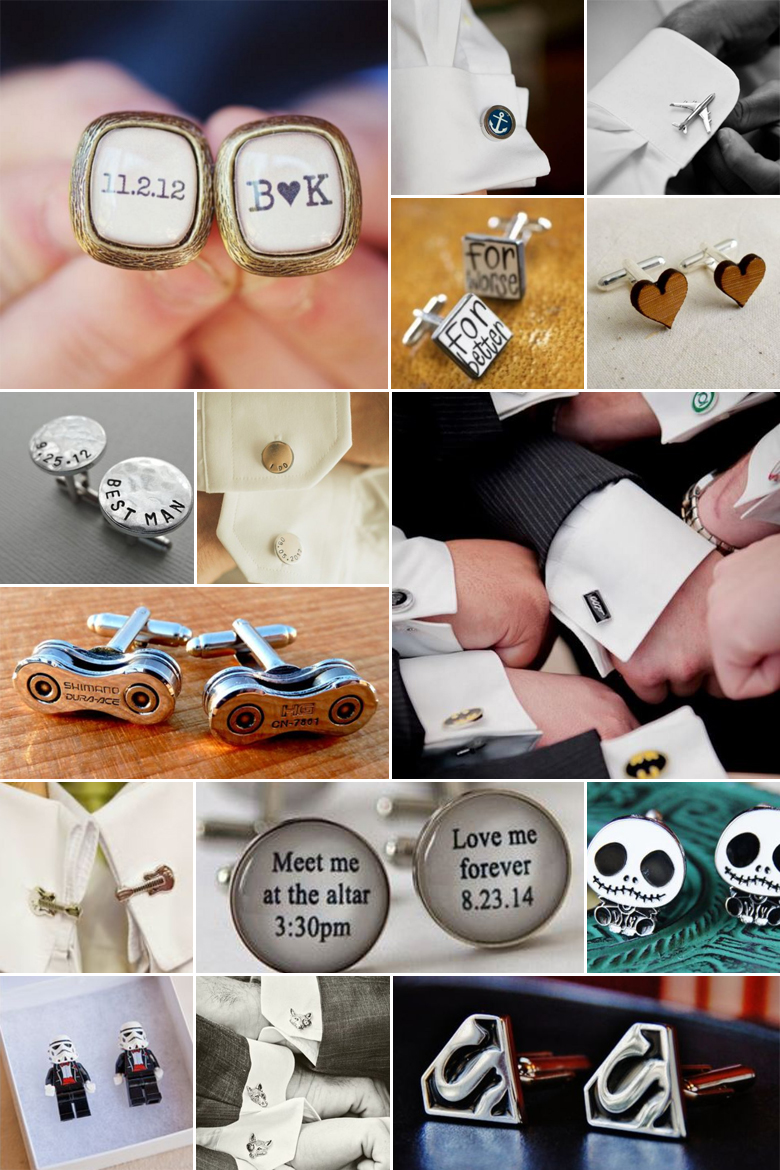 Don't be fooled into thinking grooms don't need wedding accessories! One of our favourites is cufflinks. Forming a traditional part of any formal men's attire, cufflinks are something that most grooms are drawn towards on a day as special as their wedding day.
Then again, even though it's traditional, there's no reason why you can't put a quirky twist on these priceless accessories – we've got some ideas:
Visit a jeweler and have his cufflinks custom made with your monogram, and surprise him with it on the wedding day.
Opt for cufflinks that portray his hobbies and interests – like little silver guitars, golf balls, or even bullet casings.
Aside from the groom, also surprise the father of the groom and the groomsmen with their very own fancy cufflinks.
Keep it simple with silver or gold, or add a touch of colour to make it even more quirky.
Draw inspiration from your wedding theme – for instance, if you're all about foxes, rabbits or birds, buy cufflinks that match.
Make DIY cufflinks! Simply buy the actual cuff pins from a tailor or jewelry store and attach and trinket (like Scrabble tiles, glass pebbles or beads) to the link.
Original images and their credits available on Pinterest