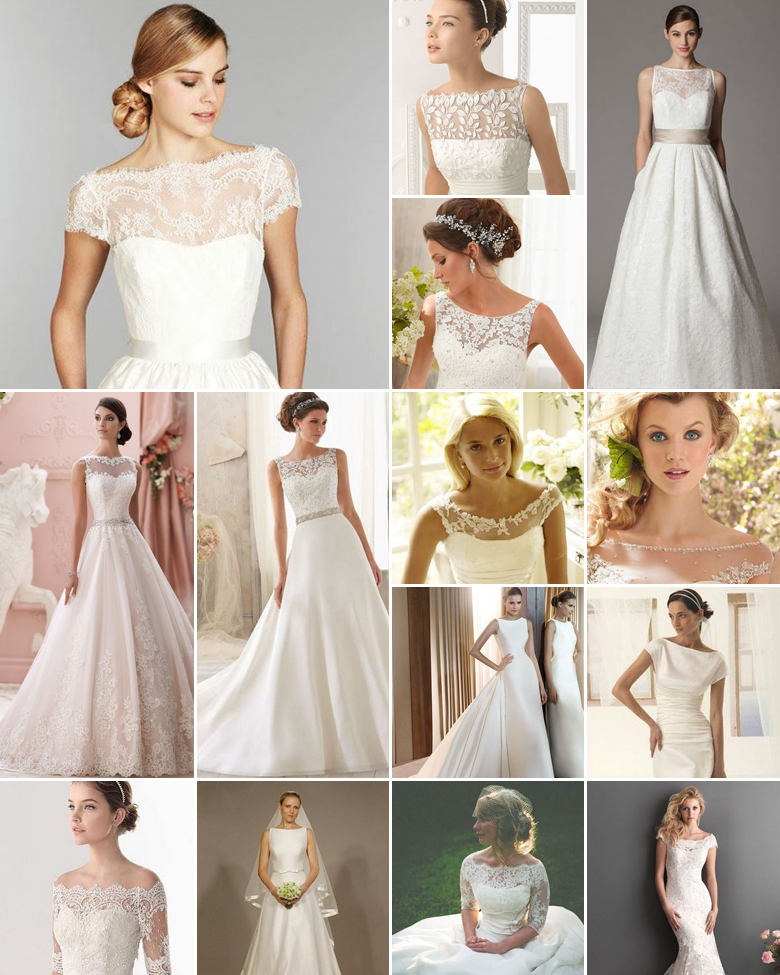 The bateau neckline is as classic and timeless as they come, and speaks of feminine minimalism. Running horizontally (both front and back, the neckline almost touches both shoulders to highlight a beautiful neck and accentuate a well-shaped collar bone.
Also known as a boat neck, this style was first seen in the making of blouses or sweaters for sailors – traditionally of a fabric with navy and white stripes. The reason for this choice of wide, plain neckline was simply to facilitate quick removal of the clothing should a sailor fall overboard.
We can go on for days talking about the splendour of this flattering neckline, but what you really want to know is: How do I accessorise it? Here are a couple of options and tips:
If you want to wear a necklace, opt for a shorter choker-length necklace that won't "break" the neckline.
Keep it simple with minimal jewellery and a natural hairstyle, and let the dress speak for itself.
Bateau dresses usually don't have a lot of detail on the bodice, so use the opportunity to add a little sparkle around your neck with gemstones.
Alternatively keep the neckline bare and stick to earrings, delicate bracelets and hair bling.
Original images and their credits available on Pinterest