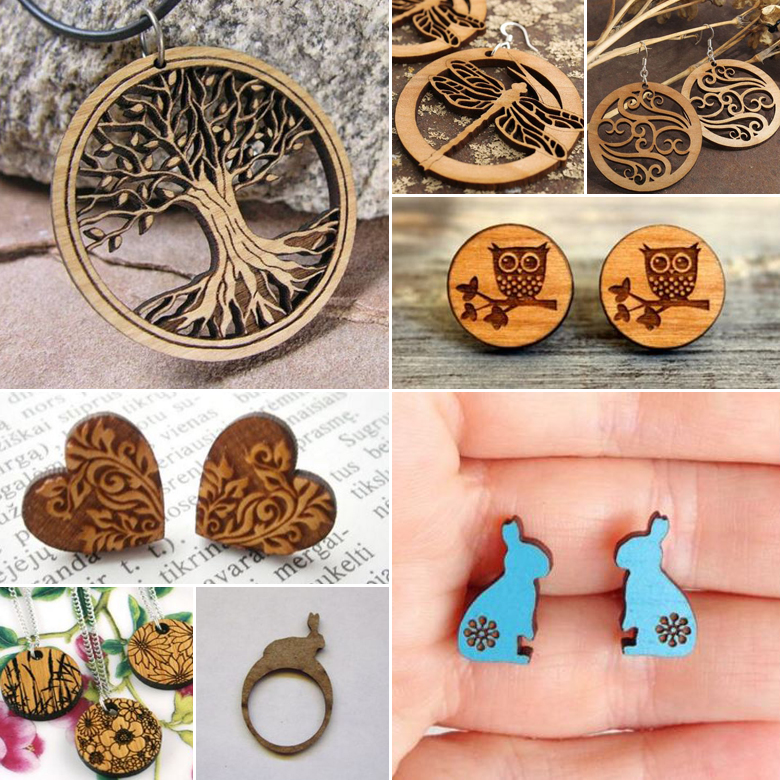 Whether you're opting for a full-blown laser-cut theme, or simply wanting to add a touch of contemporary "WOW" to your bridal ensemble, you cannot go wrong with laser-cut jewellery.
For starters, few things make a statement quite like a laser-cut statement necklace. Generally out of wood, it not only adds a modern twist to your look, but also a sense of rustic elegance. Alternatively, consider a lace-inspired necklace that remains true to the laser-cut theme, without compromising on femininity.
Laser-cut earrings make for the perfect bridesmaid gifts, not to mention favours for your female guests. Choose shapes that are in line with your wedding theme, like birds, deer, butterflies and so forth.
Potentially one of the most popular laser-cut jewellery items is still the adorable brooch. While it's ideal for the bridal outfit, it's also the perfect way to make your entourage feel extra special – for instance, have personalised brooches made engraved with "groomsmen" or "bridesmaid".
All in all, it's important not to hold back. Be bold! Be daring! Laser-cutting is a technique that gives you complete freedom in terms of designing and personalisation – so give free reigns to your creativity and give your guests something to really talk about.
Original images and their credits available on Pinterest