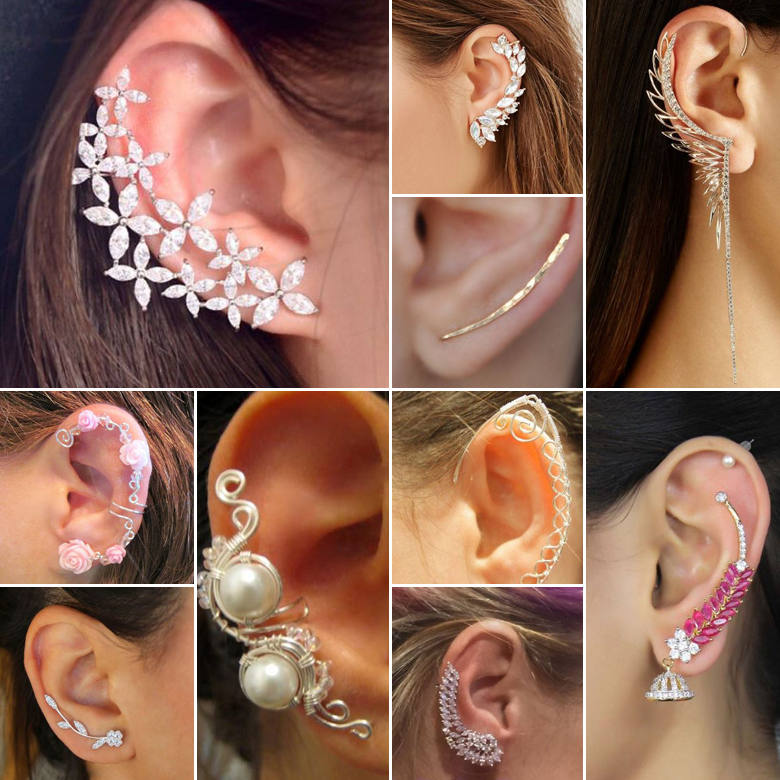 Bring out your wild side with these stylish ear cuffs! If you're unfamiliar with the term, ear cuffs are basically earrings that extend all the way around the earlobe – from the bottom to the top. While generally not worn on both ears, the ear cuff gives you the chance to really shake things up and get creative.
There are really no rules when it comes to ear cuffs. With such a wide variety of styles available on the market, ear cuffs can be worn with practically any style of wedding gown. Consider something dainty and delicate, go completely grunge, or wear one with a pearl that just oozes vintage charm.
If you're not too excited about the idea of a bridal ear cuff, consider having your bridesmaids sport it on the big day. What's more, these delicate pieces of jewellery make for excellent gifts as a thank you for their hard work in lead-up to the big day.
Many ear cuffs don't require you to have piercings in your ears, so it's really ideal if you're not a fan of punching holes in your body. Make sure you opt for clip-ons and add a glamorous touch to your bridal ensemble!
Original images and their credits available on Pinterest