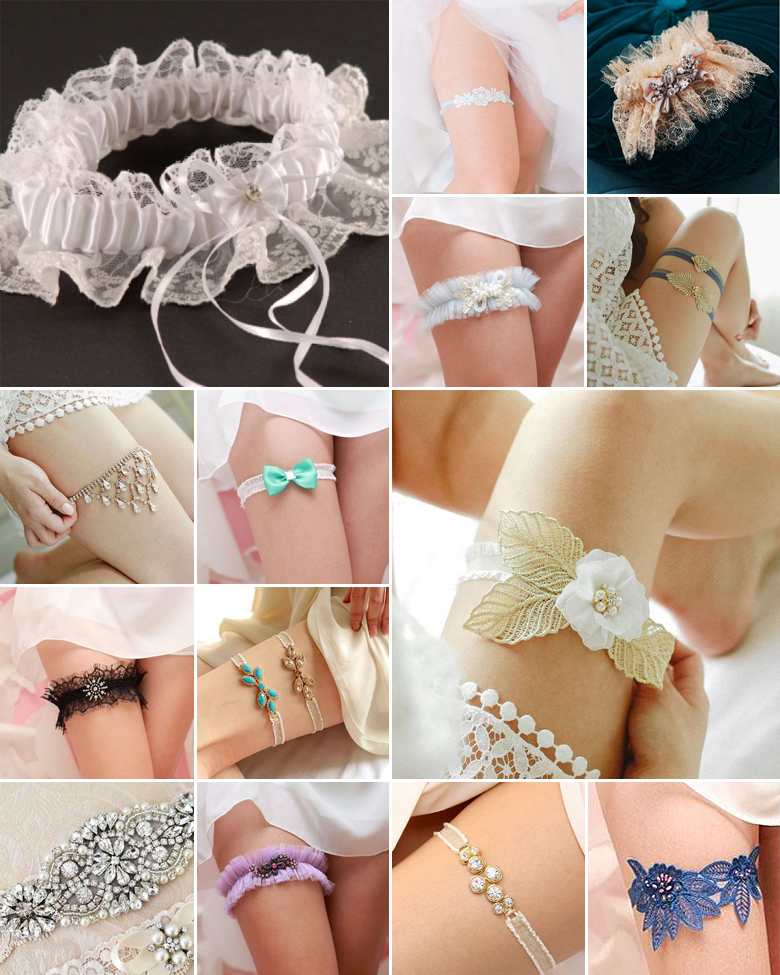 Choosing a garter might seem like a simple task – one of those little things you leave until a couple of days before the wedding even. However there are quite a few things you need to consider before just grabbing one off the shelf. Here's a look at the "criteria":
Check the size: Most wedding garters are one-size-fits all, but there's always a chance that it can be too tight (which can make you feel restricted) or too loose (which is plain uncomfortable). Be sure to measure your thigh before buying and try on your garter to have it resized before the wedding if necessary.
Choose the style: There are so many different styles to choose from so ask yourself whether you want something classic, glitzy, quirky, patterned, vintage and so forth. The trick is to A) find a garter that suits your personality and wedding day, and B) find one that will surprise your new hubby.
Pick a colour: Most brides tend to automatically go for a garter that matches the wedding colour scheme, but since the garter is hardly an item up for display, there's no reason why you can't veer away from the expected. This is an excellent place to hide your "something blue" and you can always go for something bright and eye-catching that the boys will be able to catch.
Consider the width: Yep, you get different widths. For instance, the slimmer garters tend to be more delicate and dainty, whereas the wider ones are more eye-catching and bold. Choose a garter that will complement the style of your wedding and remember – the photographer will get a shot of said garter, so make sure you adore it!
Original images and their credits available on Pinterest