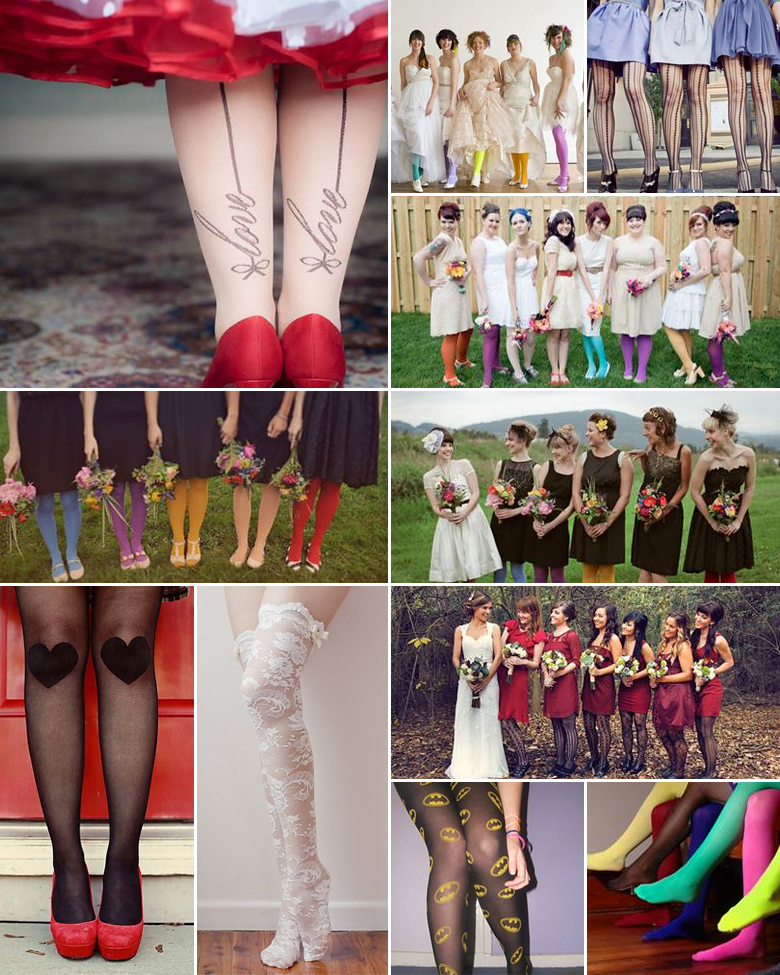 Tights are an excellent way to change up an entire look, whether it by adding a touch of quirkiness, drama or elegance. While not quite that suited to a summer wedding, tights can make an oh-so-practical addition to a chilly winter wedding.
For starters, there are the bridesmaids. Jazz up their outfits with a fun pair of unconventional tights in an unexpected colour that matches your wedding theme. Alternatively, bring on the drama with a pair of striking black lace stockings or patterned grunge ones that your mom would probably not approve of.
Female guests, on the other hand, can be spoiled with a pair of killer tights as guest favours, or include it in the wedding invitation and ask the ladies to don it on the day – imagine the fantastic wedding photo that will be the result thereof!
If you're quite the daring bride, there's no reason why you can't slip a pair of stylish tights under your wedding dress – perhaps even a good area to incorporate your "something blue"! Plain tan tights are also the ideal way to ensure that your legs look smooth and even toned on your wedding photos, especially if you're considering a tea-length or mini dress.
Add a Pretty Garter to your Stockings!
The requested RSS feed cannot be loaded at this time. This XML document is invalid, likely due to invalid characters. XML error: Undeclared entity error at line 22, column 68
Original images and their credits available on Pinterest