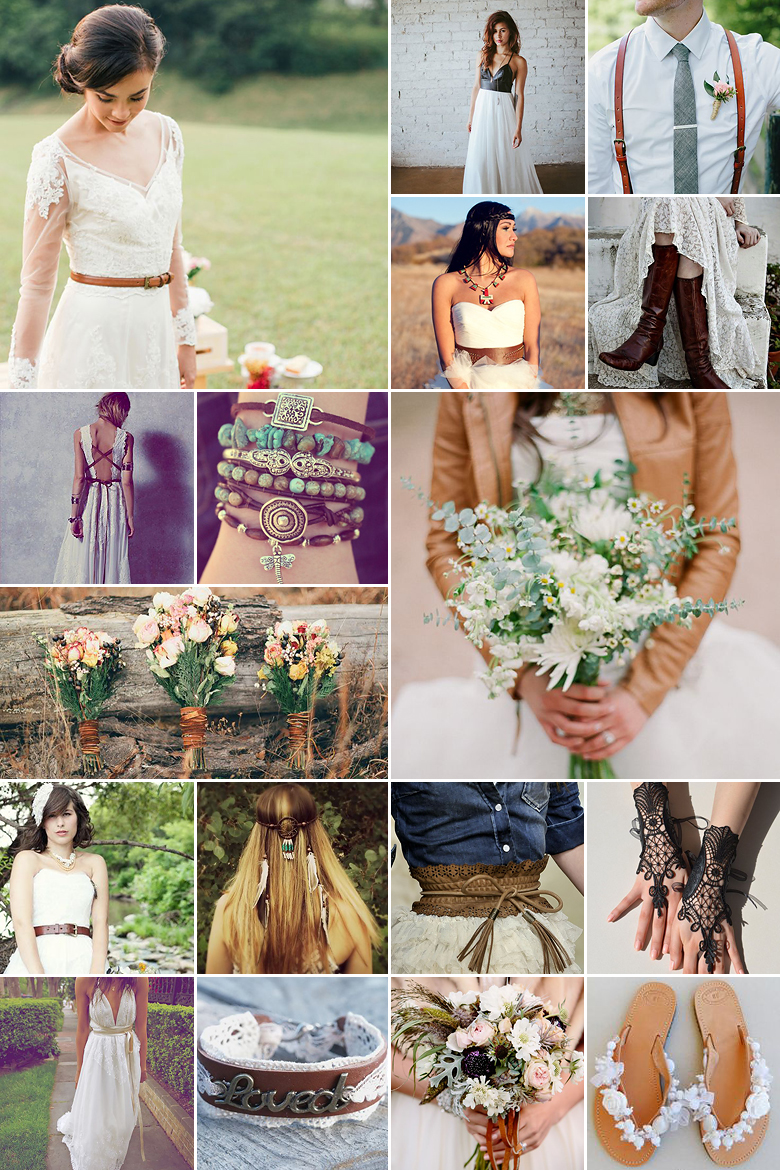 Leather jewellery is all the rage at the moment. Now we know what you're thinking – in the past leather was only reserved for cowgirls, hippies, gypsies and bikers. These days however local designers have been having their way with this natural and rustic material, turning it into all kinds, shapes and sizes of pretty!
For starters, we are just loving laser cut leather designs; from long dangling earrings to beautiful wrist adornments that makes even the most feminine and romantic of heart swoon. Moreso, leather is available in a wide variety of colours as well as various natural "stains" to give it a lighter or darker and more intense finish. Alternatively, for a more rustic and lived in look and feel, you could look at raw textured leather.
For the more dramatically minded bride, there's also the option of donning a leather statement necklace. Adorned with beads, crystals and dainty fabrics, this could just be the piece de résistance of your wedding ensemble. Aside from jewellery, you can also look at leather brooches for the bridesmaids and stunning leather flower corsages or bouquets – not to mention cute little purses as gifts for them to keep afterwards.
To complement the raw organic character of the leather, it's best off-set against a soft, simple and feminine wedding dress – leather and lace contrasts are especially lovely. You can even look at incorporating touches of leather into hubby's outfit – for instance with a nice pair of leather shoes or a sturdy leather belt.
Original images and their credits available on Pinterest