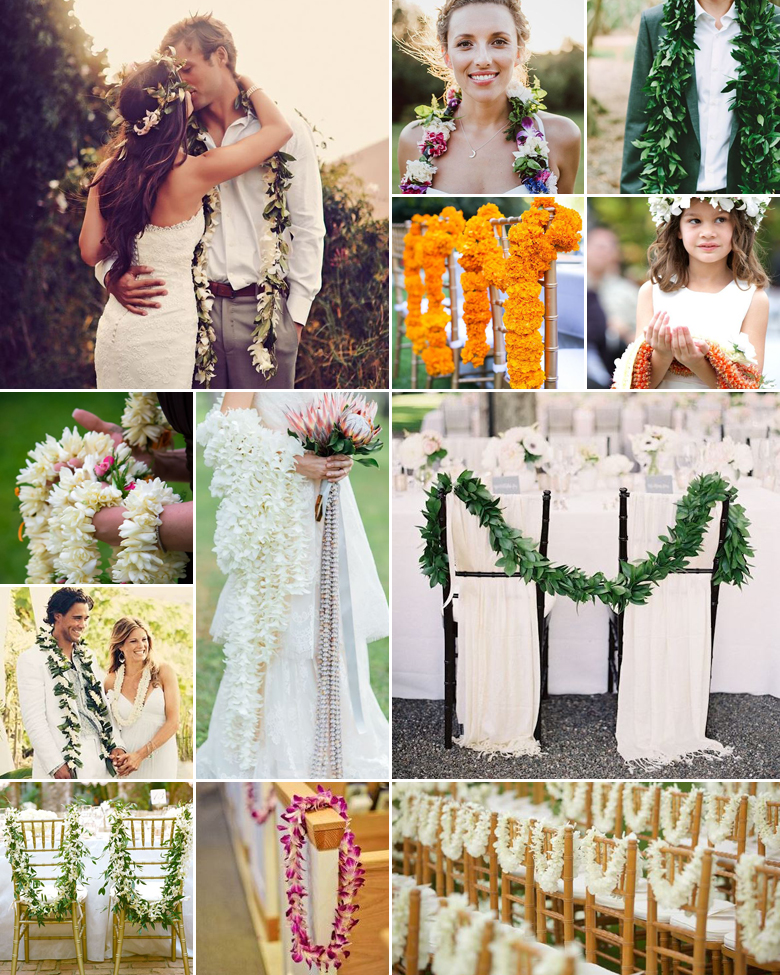 Leis are – in one word – BEAUTIFUL! In fact, we're almost surprised that we haven't seen more of them scattered across the bridal pages. There are many ways in which this enchanting neck adornment can be incorporated into the wedding day – for instance:
It can be worn by the bride and her entourage
The bride and groom can present honourary guests with a lei as a symbol of love and unity
Guests can be given leis upon arrival to signify a warm welcome
The lei exchange between a bride and groom is also a lovely tradition that symbolises the love exchange. You can either start off by wearing each other's leis and then swapping during the ceremony, or the flower girl can carry them in.
While there aren't a lot of rules around who can and can't wear leis, there are some unspoken rules around wearing one. Considered a welcome gift, the floral lei is never to be refused. What's more, in Hawaiian culture it's considered bad manners to remove the lei while in the company of the person who hung it around your neck.
Leis are generally made of flowers, but can also be constructed of other natural materials such as leaves, shells, nuts, seeds or (a little less unappealing) animal bones or teeth. The main idea behind the lei is that it's used to beautify a person and distinguish one person from another.
A lei is usually given or presented by one person to another as a symbol of peace and agreement.