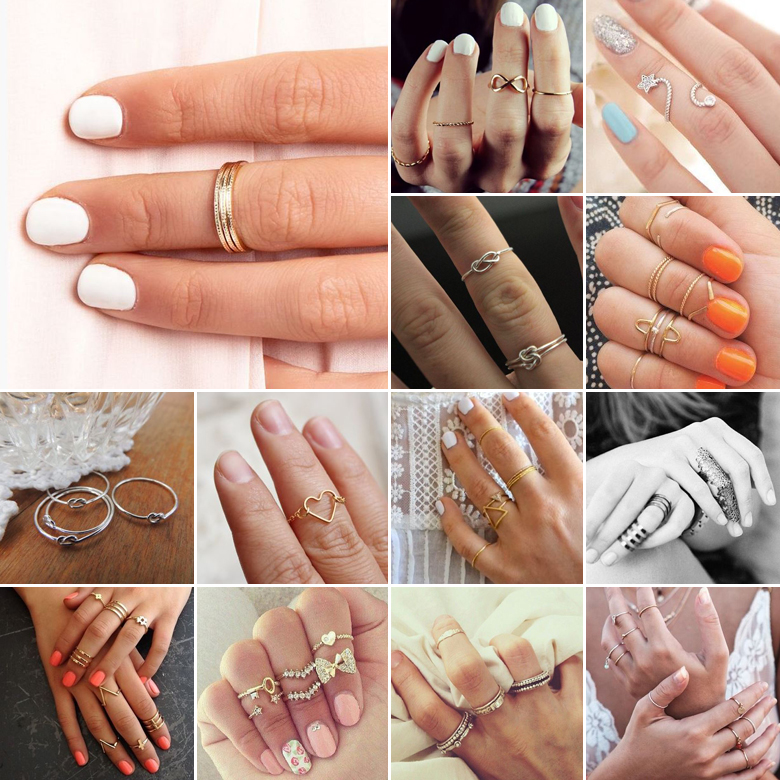 A love of midi rings is a clear sign that you're obviously obsessed with rings – so much so, that you simply have to have multiple rings stacked up per finger! Midi rings come in all shapes and sizes, and can be adorned with any shape or initial of your choosing.
If you're not yet familiar with midi rings, let us bring you up to speed: These lovely finger adornments are generally worn further down the finger than a traditional ring – usually in the space between the two finger bends.
Lately we've noticed quite an incline in brides choosing midi rings for their wedding day. We especially love the idea of adorning your hand with a small simple knot ring to fit in with the whole "tying the knot" theme. In fact, if you're really in love with midis you can even go as far as to consider a midi wedding band or secondary wedding band, engraved with your special date.
On the flip side, midi rings also make excellent (and oh so special) gifts for the bridesmaids and other female members of the bridal party. What's more, when custom designed, each ring can be personalised – whether it be with a texture, shape or initial.
Original images and their credits available on Pinterest