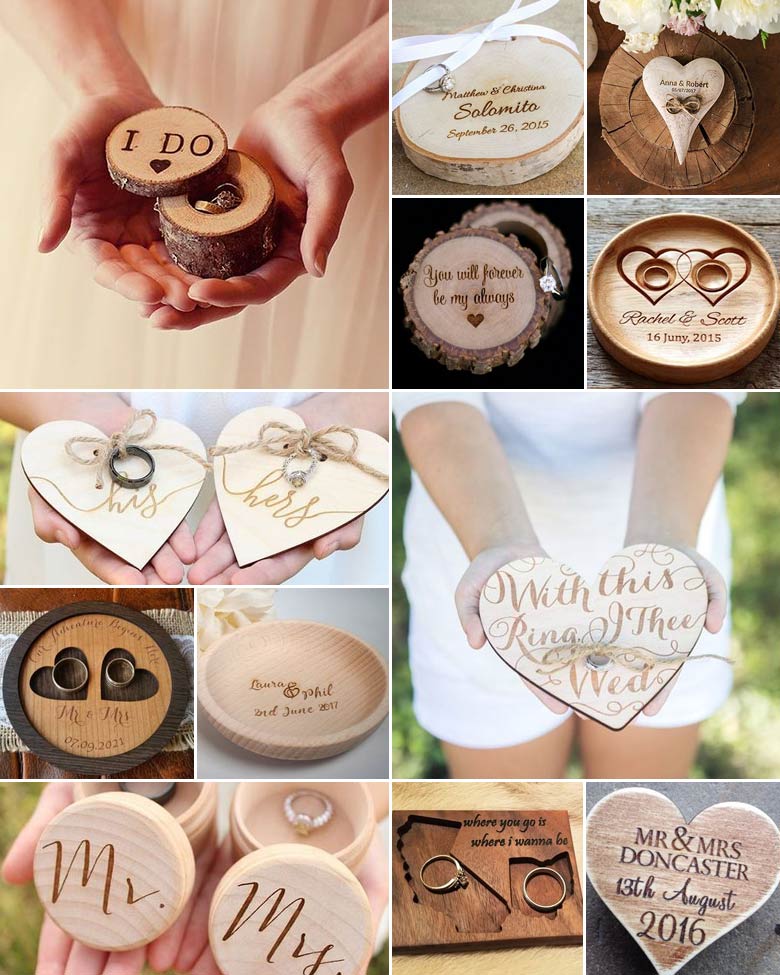 We simply cannot get enough of laser-cut lovelies! And this time around we're looking at laser-cut ring-boxes – the perfect safe place to story your wedding bands on the big day.
These gorgeous little trinket boxes are available at most online bridal stores these days, and they come in all shapes and sizes. The beauty of it is, if you don't find the shape you're looking for, laser-cut boxes can be cut to size and created specifically with your theme in mind.
Another great benefit of these darling boxes is the fact that they're so easy to personalise. Simply have your wedding date and initials engraved on it, or decorate it with our fingerprints. This is also a really cute idea when thumb-printing your wedding documents – double stamp on the box to make it a keepsake!
If both you and hubby will have your own ring boxes, consider putting a little surprise in his – like a Sweetie Pie or a tiny note that says "I love you". This is of course not so much relevant if the best man or ring bearer will be holding on to the rings.
Lastly, if you're having a ring bearer, why not choose a case design that resembles a mini treasure chest? That way he'll be sure to guard it with his life!
Original images and their credits available on Pinterest