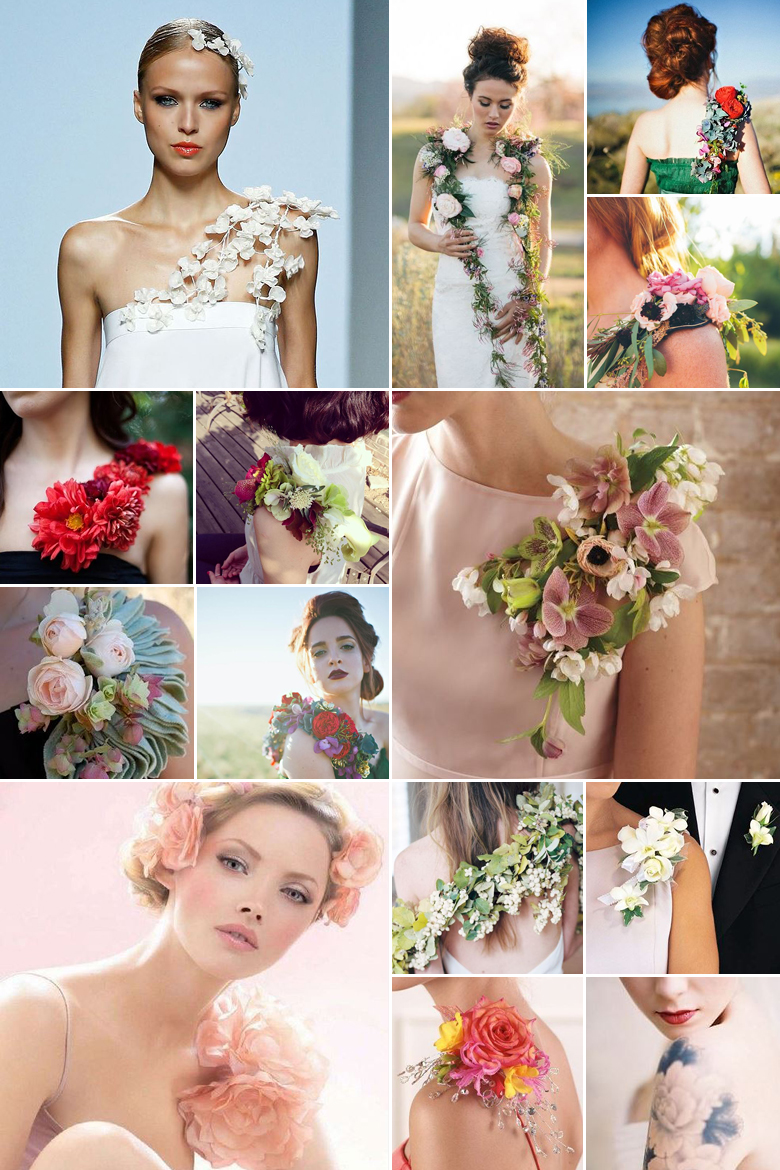 Boutonnieres and shoulder corsages are really nothing new, but lately we've been seeing a lot more sparkle and splendour in this department. In particular, we're absolutely smitten with the latest shoulder bouquet trend – and no, you're not misunderstanding the term "shoulder bouquet. It really is a full floral explosion strapped to your shoulder.
The shoulder bouquet basically replaces the traditional bridal bouquet. But then again – there's always the option of creating a handheld and shoulder bouquet that complement each other without being too over the top.
The main tip for pulling off one of these stunners is simple: Do not be afraid to be daring. If you're going to commit to it, go for large eye-catching flowers that really make a statement. Ideally you want to give your florist free reign to experiment as you're bound to be surprised at the stunning end result!
While you might doubt the practicality of such an elaborate shoulder arrangement, there's no pressure to wear it for the entire wedding day. Much like a normal bouquet, the shoulder arrangement can be taken off and set aside at any time. Just keep it fresh for your photo shoot and be sure to hug guests on one side only.
Images and their credits available on Pinterest